Sandwich Bread
We love bread over here at Crest Cottage. I have a great
Crusty Bread
recipe that I love, but I was still searching for a sandwich bread recipe. This one is definitely a contender!
This is made with white flour, not whole wheat flour. I know, I know, you would think that I would be all "Only whole wheat!! No White Flour!!" I'm not. While I would LOVE to find a good whole wheat sandwich bread recipe, but I haven't yet, and there is no shame in that. This bread was delicious and home made with pretty darn good ingredients. That is good enough for me.
The great thing about
this recipe
is that I was able to use up the last little bit of less than fresh raw milk that John doesn't really like to drink straight. I started by warming 1 cup of it to about 105*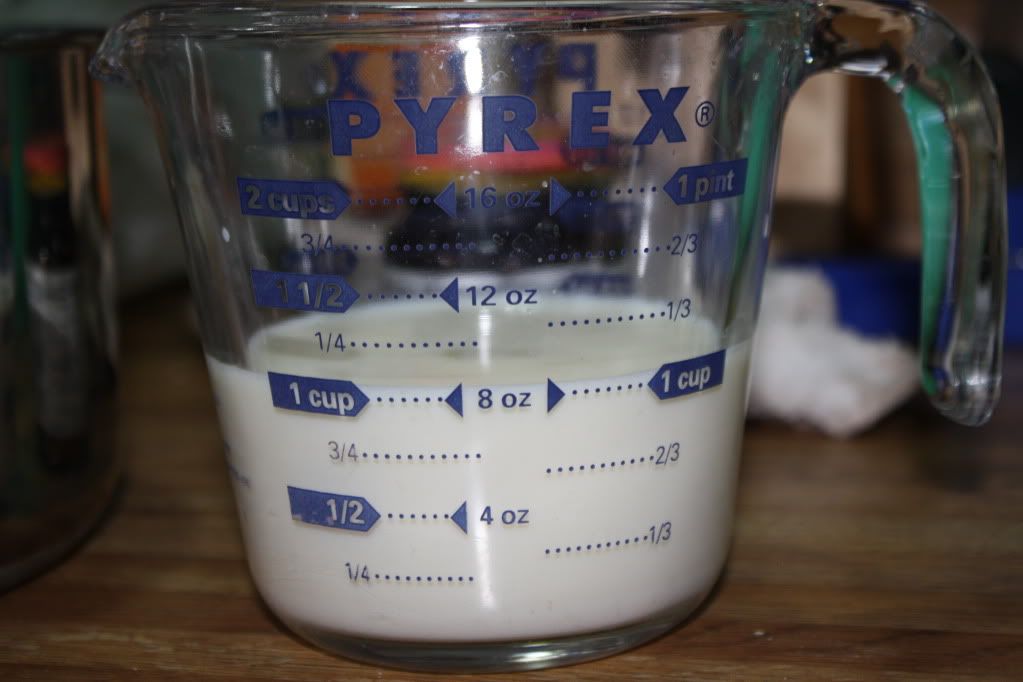 Then, I stirred it into 2 1/4 t of active dry yeast and 1 T Rapadura.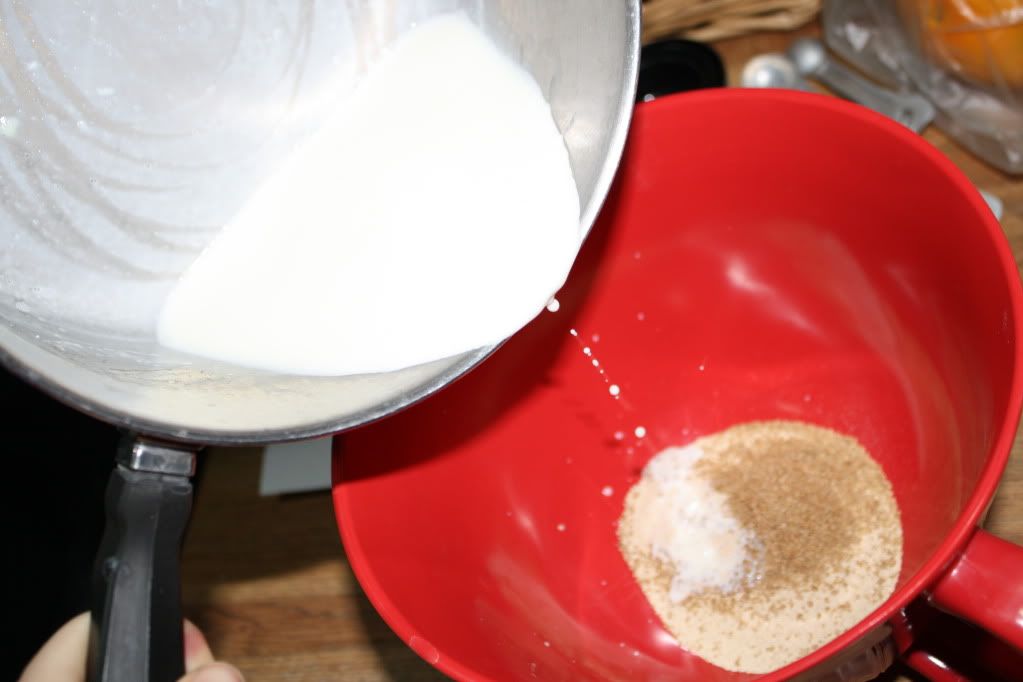 Since the recipe called for skim milk (yuck!) and I used whole milk, I wasn't sure about adding in the tablespoon of melted butter that the recipe called for. I added it anyway.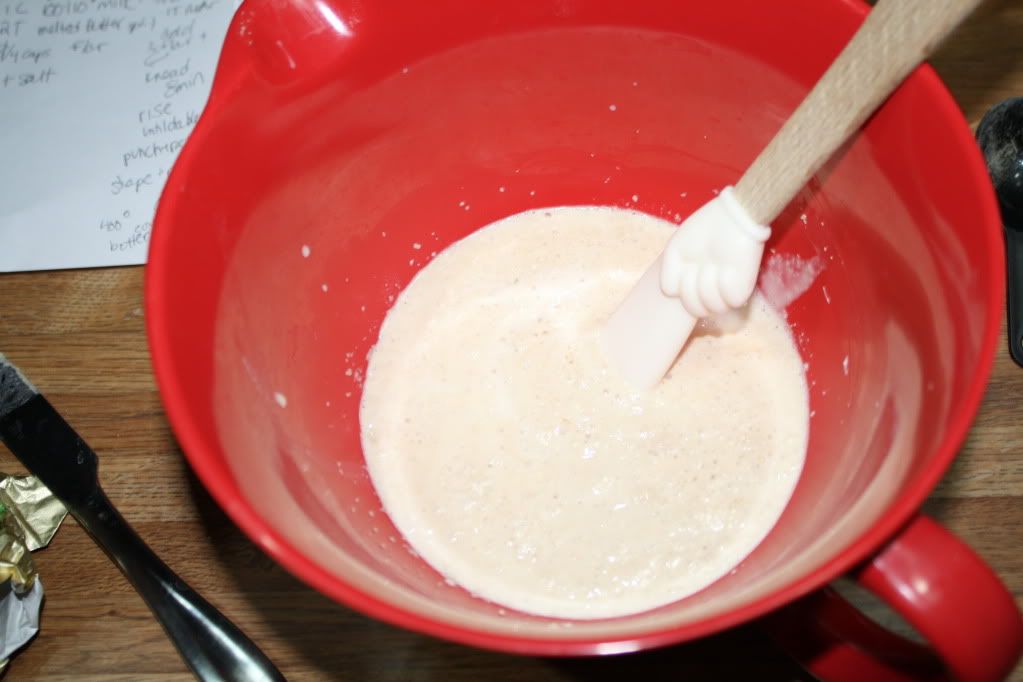 Then, I added in 3 cups of flour and some salt.
Here comes the hardest part. I didn't do this in the stand mixer. I thought I would be fun to knead it by hand. HA! I had to keep adding water because it was too dry. I couldn't even get it to combine. Once it was the right consistency, though, it was great!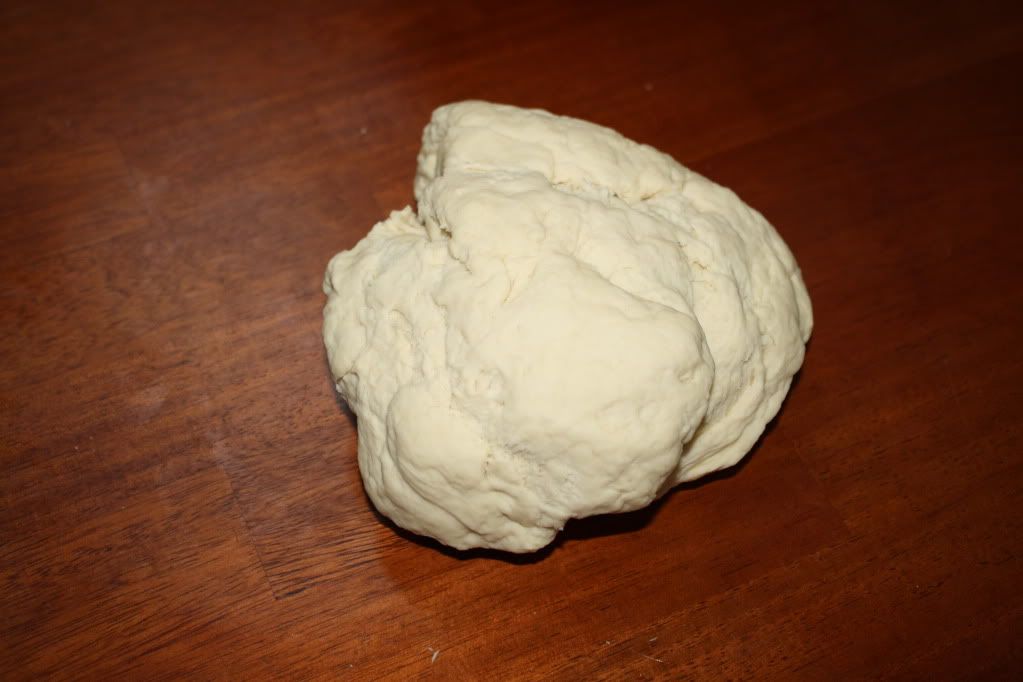 I covered it and let it rise for what seemed like forever. In reality it was probably 3 hours. Our house is really cold.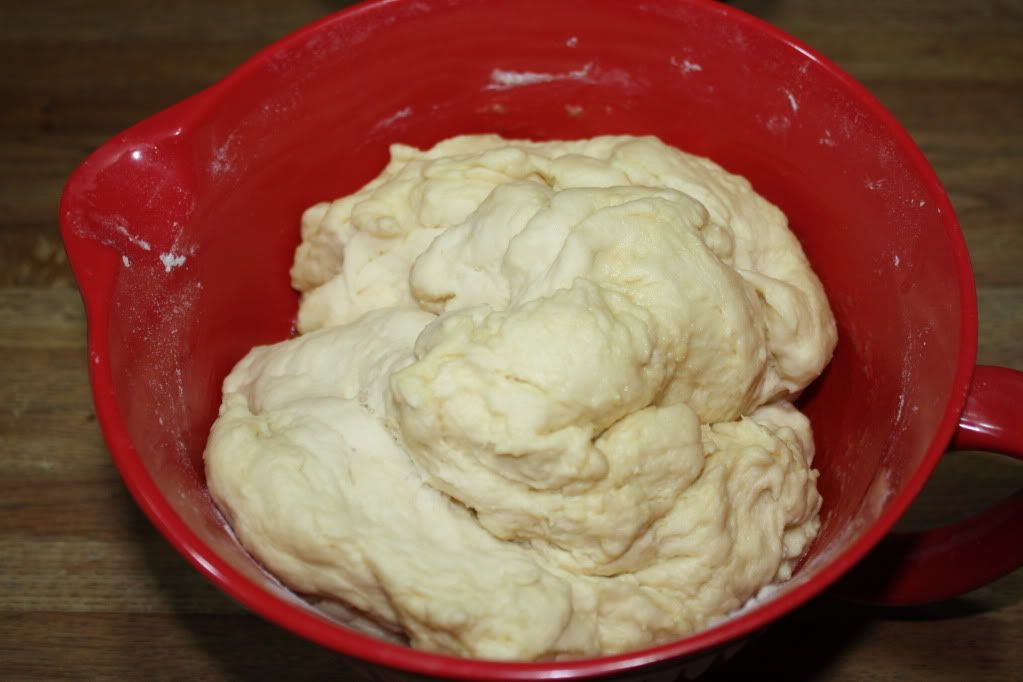 Once it was doubled in size, I punched it down and let it rest for a few minutes. Then, I rolled it out.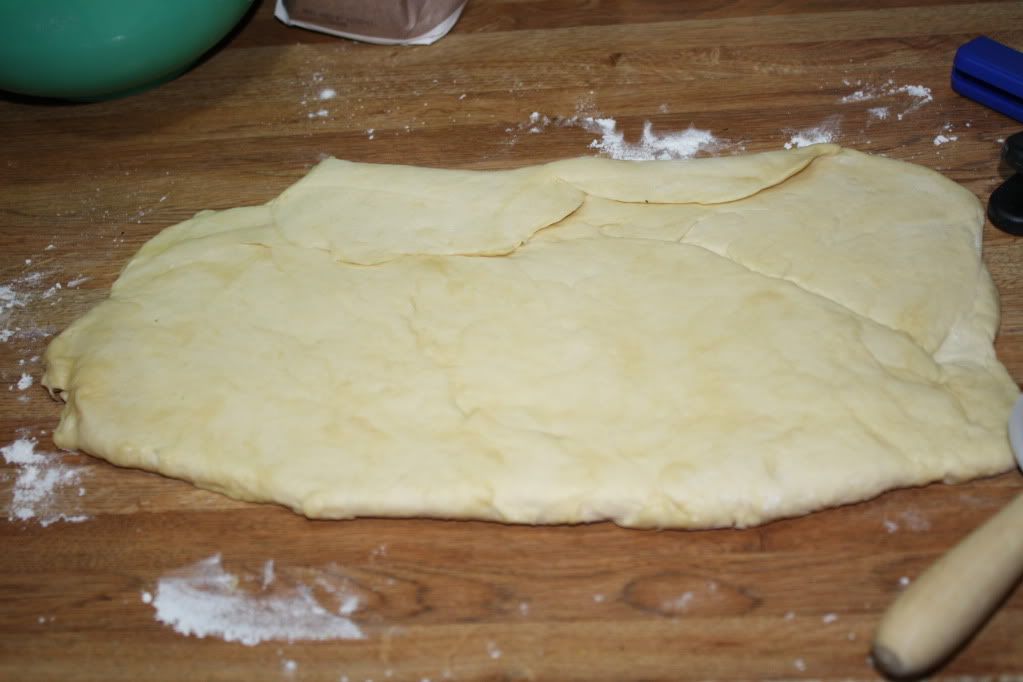 Next, I rolled it up into a loaf and stuck it in a loaf pan. !
Then, THAT had to rise.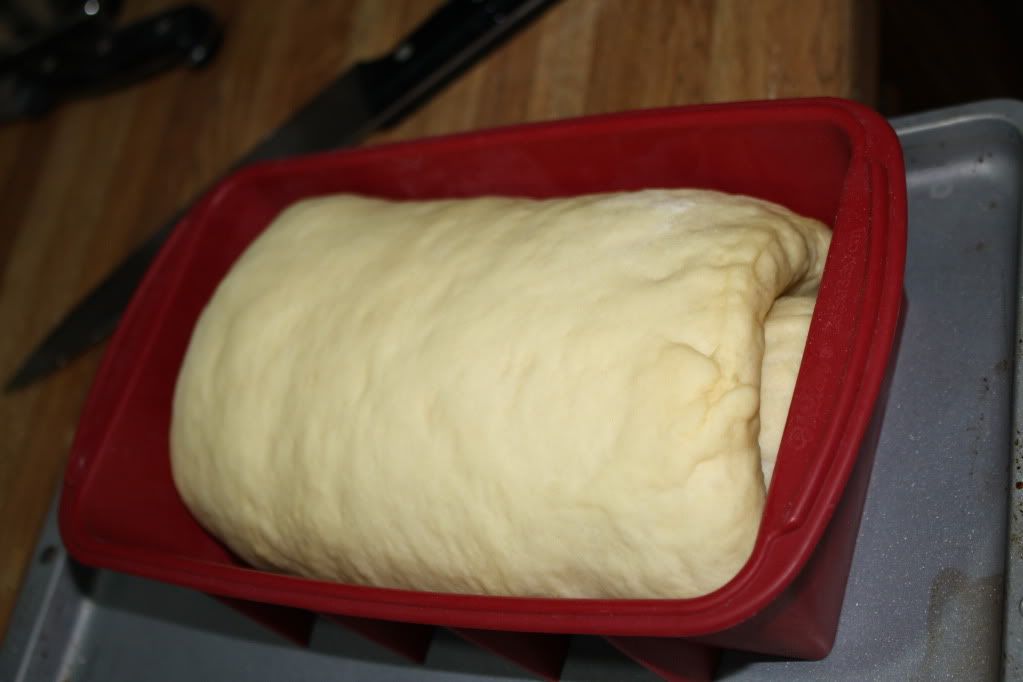 Just before I stuck it in the oven, I brushed it with more butter.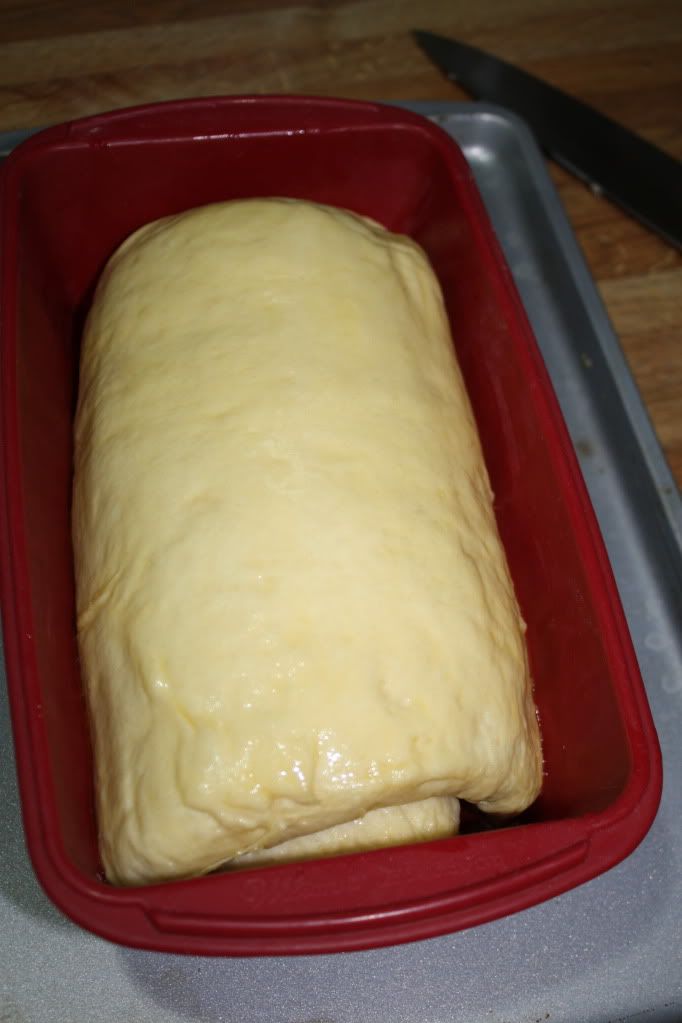 Baked at 400* for about a half hour?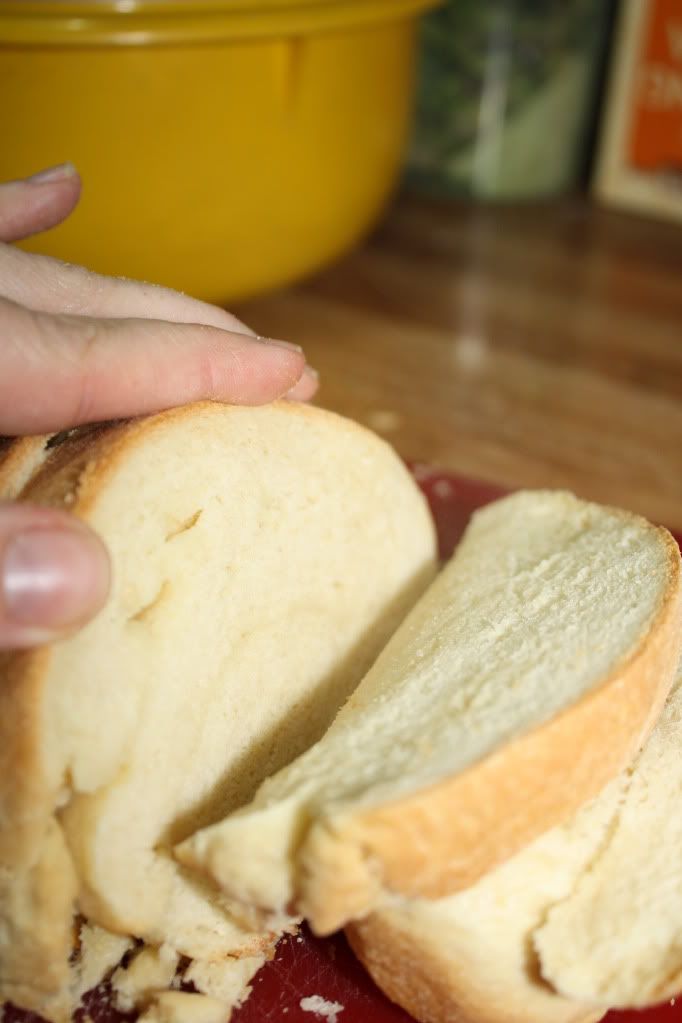 This is DEFINITELY going into our standard rotation!