Ginger Carrots
Another fermenting success! YAYYY!!!!
I went on a bit of a fermenting spree last weekend. The ginger carrots are first thing that was ready, so here they are!!
First, I shredded up a few carrots in my food processor.
Then, I added 4 tablespoons of whey, 1 tablespoon of sea salt, and some ginger to the carrots.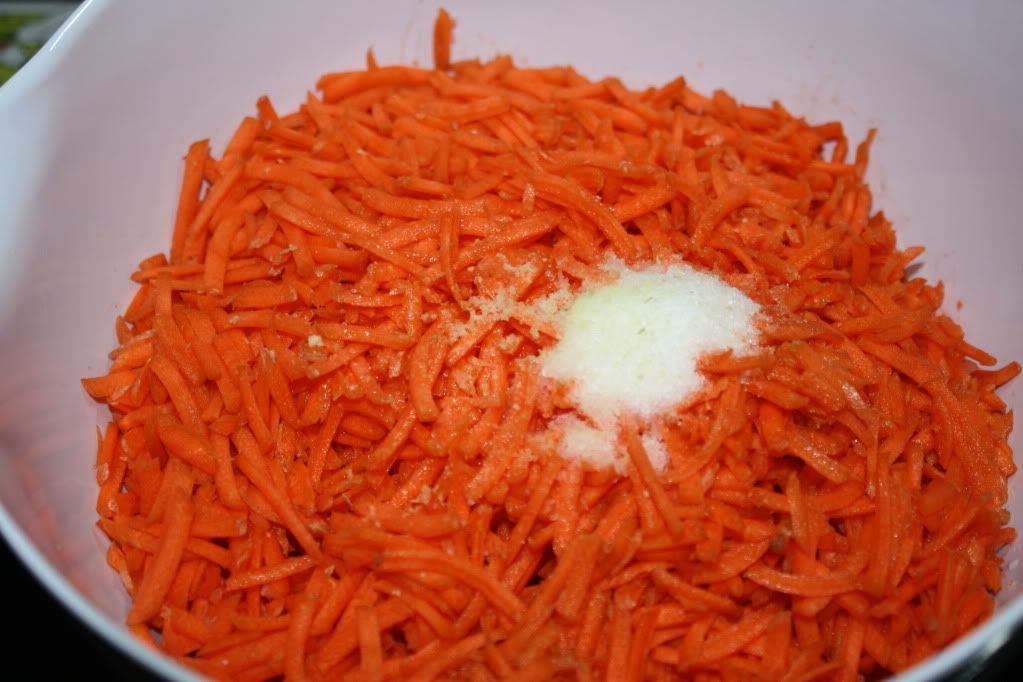 I mixed it up, and then mashed it down to let the juices flow!
After it was stuffed into a jar...
I filled it nearly to the top with filtered water and let it sit for 3 days.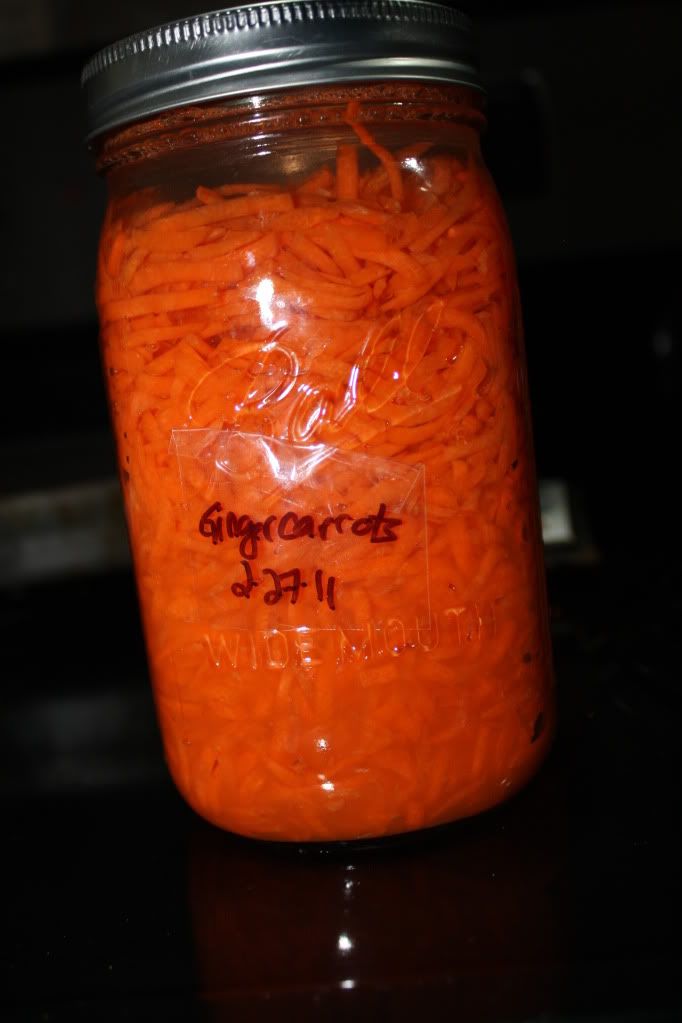 Now, after 2 days, I noticed that there were quite a few bubbles. By the third day, the the lid was starting to bulge up a little. When I pressed on it, I could feel that there was a build up in pressure under it. I knew it was ready at that point.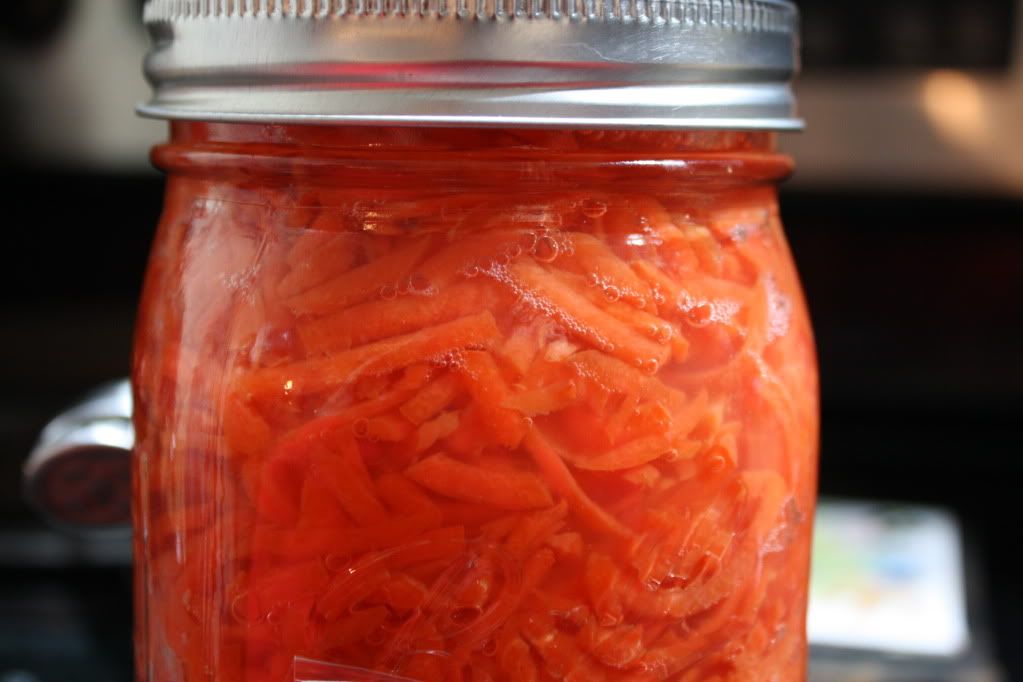 I didn't know just HOW ready it really was!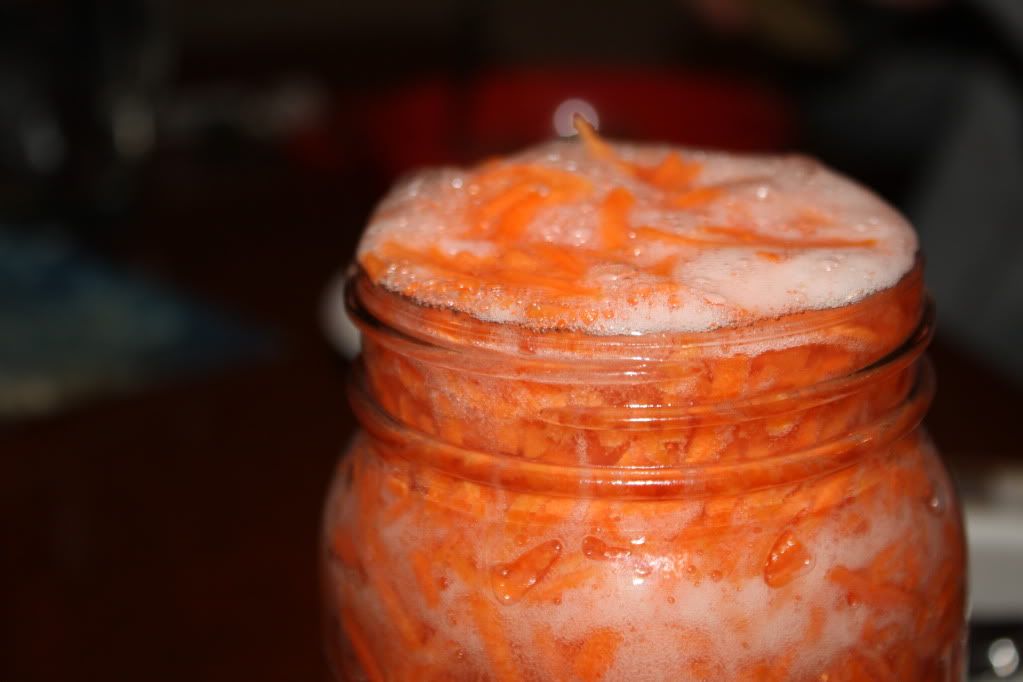 It kept rising, spilling over the top of the jar!! I hope all my other things turn out this well!