Fried Homemade Ravioli
A long, long time ago, I made
macaroni by hand
. It was actually pretty easy. Cost-wise, I knew I wouldn't make the plain stuff again (I can get it for a great price with minimal ingredients), but the ravioli was a dream. It was cheap to make, and I could do it any number of ways.
Then, I never made it again.
That changed this past weekend.
First, I mixed together flour, water, salt, and an egg.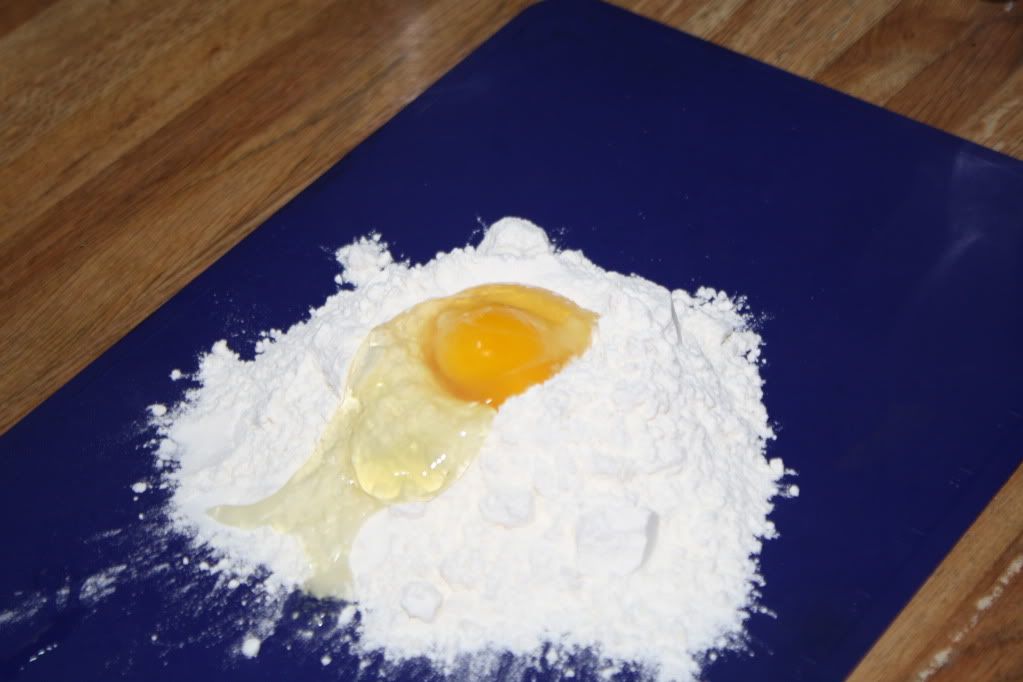 I started with 1 cup of flour and 1 egg, and just kept adding water and flour until it was a dough-like consistency. Once it was ready, I rolled it out.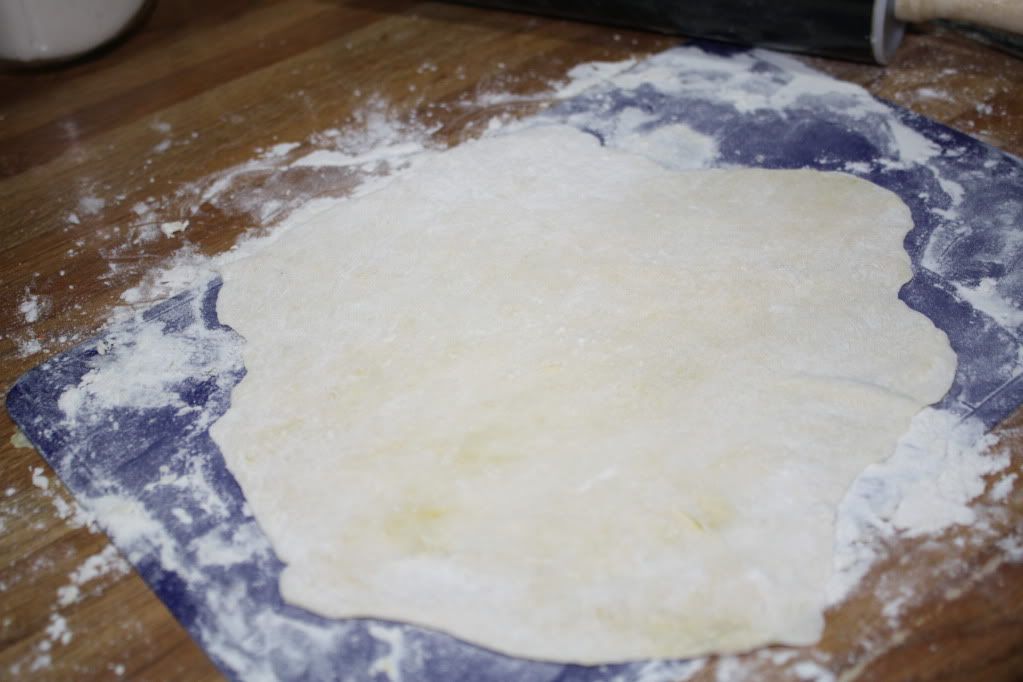 Then, I pulled out my handy-dandy ravioli cutters. Last time, I used glasses to make the circles, but since then, I treated myself to ravioli sealer/cutters. I feel so fancy!
I filled it in with a little butternut squash puree.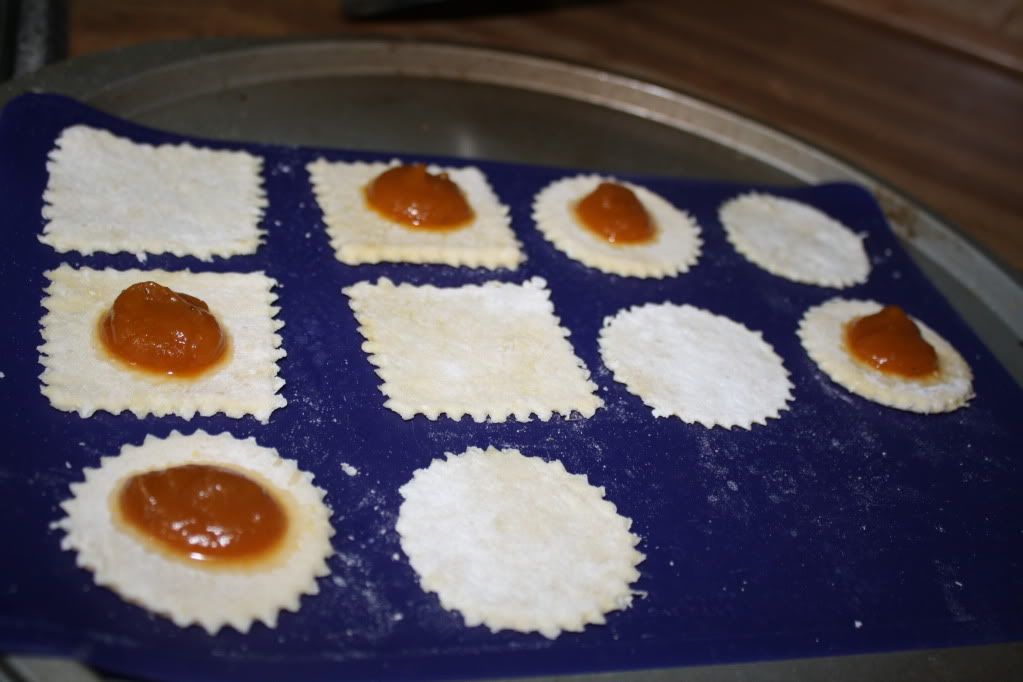 Then, I sealed it!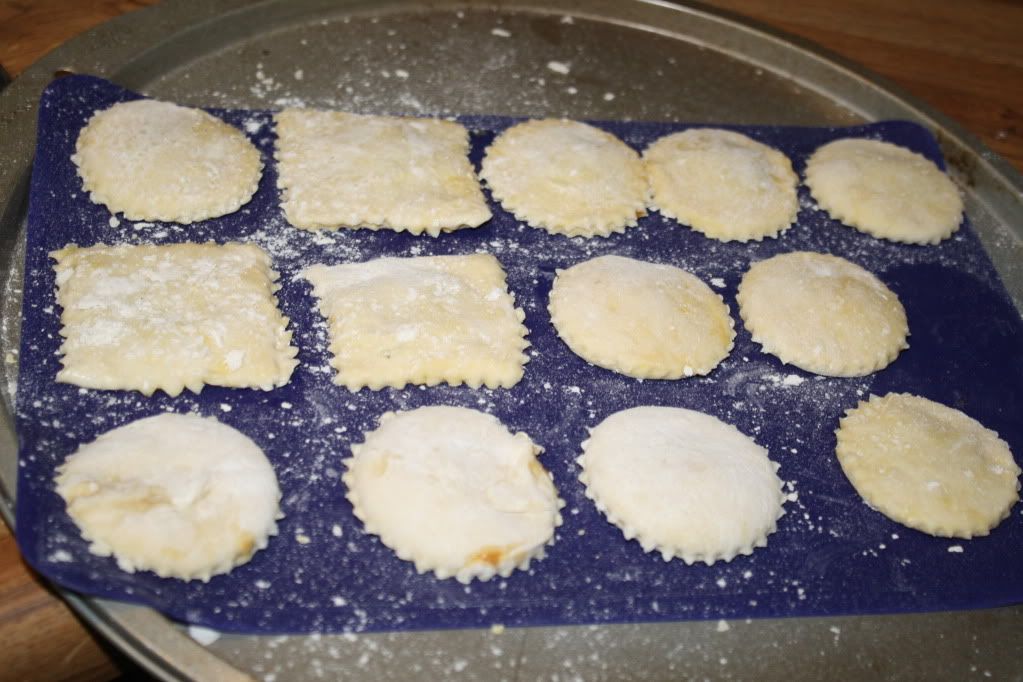 Now, normally, I would just boil them. This time was different. This time... was fried! John just discovered that I had never experienced fried ravis and set out to remedy that. He breaded them...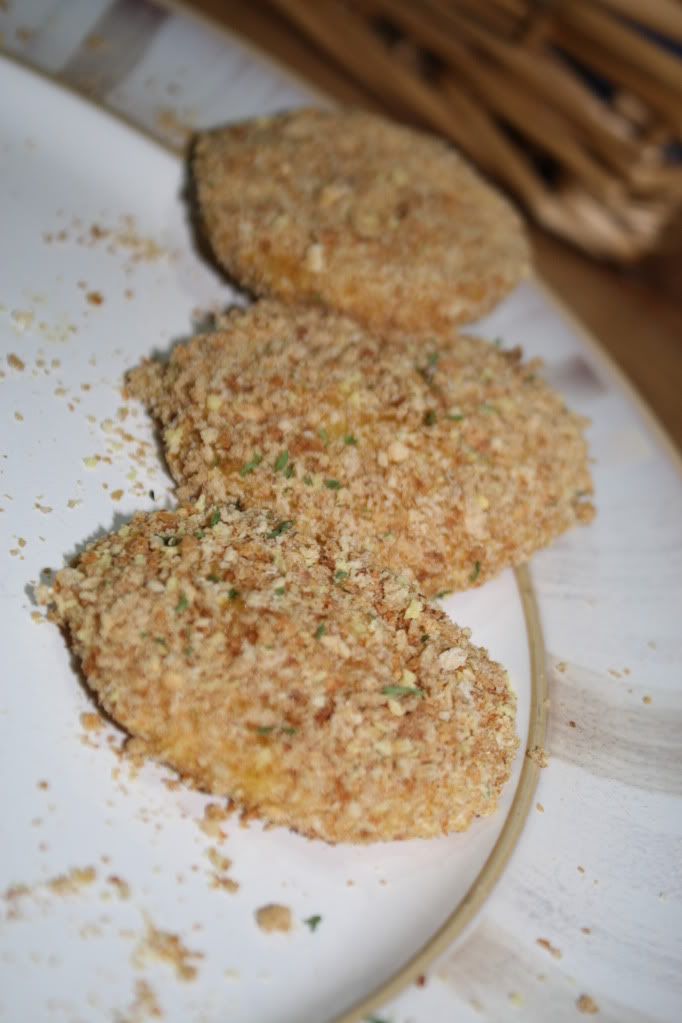 Fried them up in coconut oil...