Lacto-Fermented Lemonade
I am on a
fermenting
roll!!
Last week I set up a whole slew of things to
ferment
, and many of them are ready! Yay! The
Ginger Carrots
were ready first, and this Lemonade was ready second. Here's how I made it!
I gathered up 6 lemons, some local honey, whey, and filtered water. I used 4 Meyer lemons and 2 regular organic lemons.
I juiced the lemons first.
Then, I added in about a half cup of whey and 1/4 cup of honey. I didn't add too much honey because the Meyer Lemons were already pretty sweet.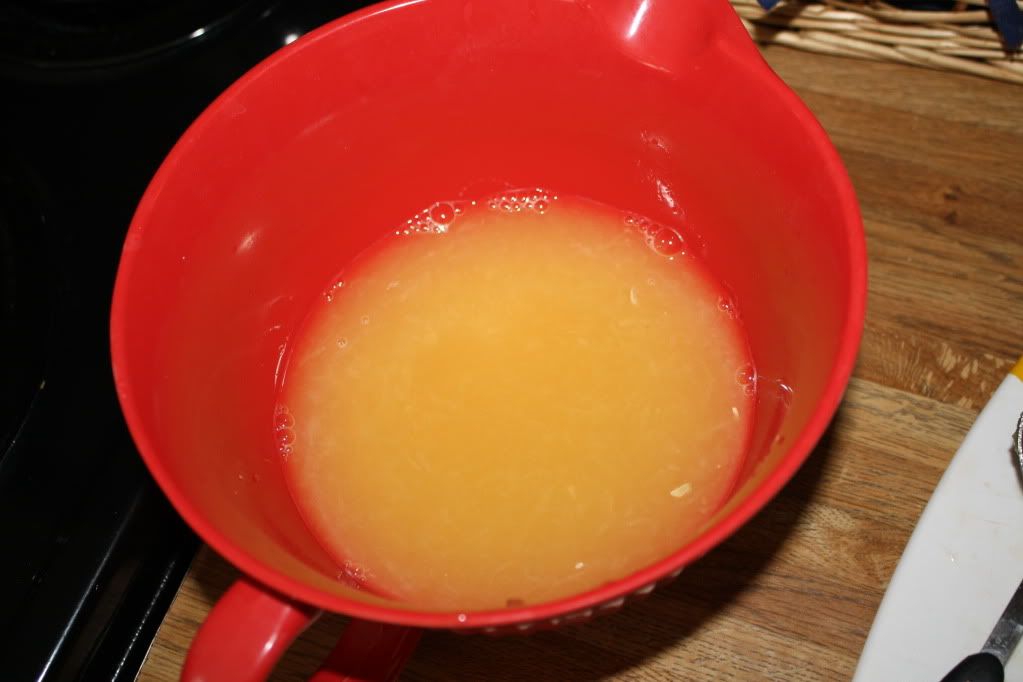 Into the jars they went!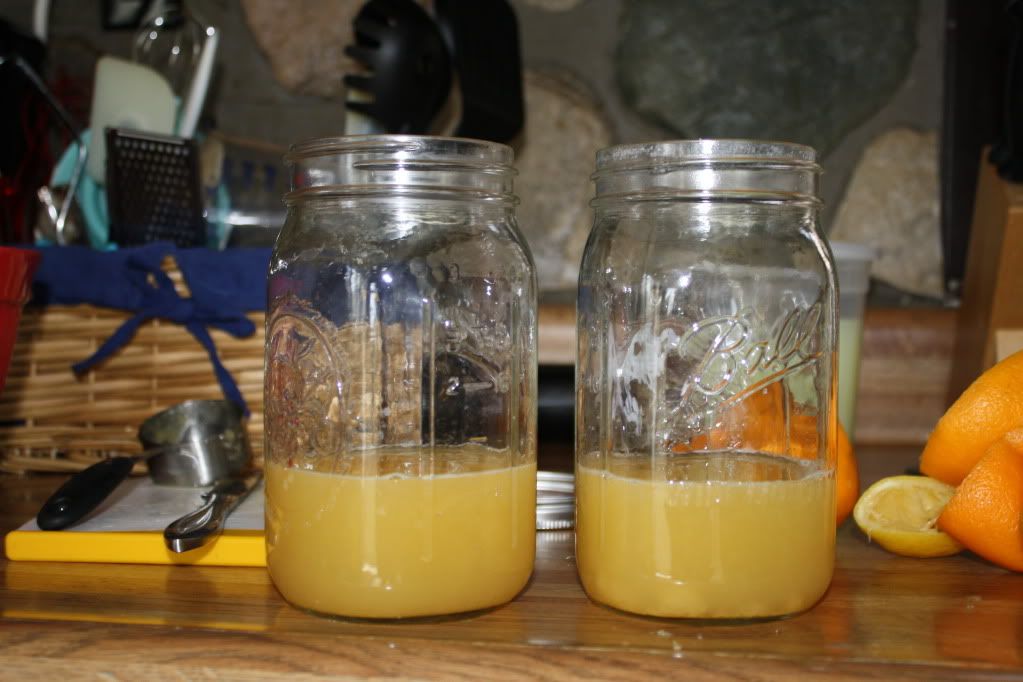 The jars were then filled up with the filtered water, closed, and left to ferment!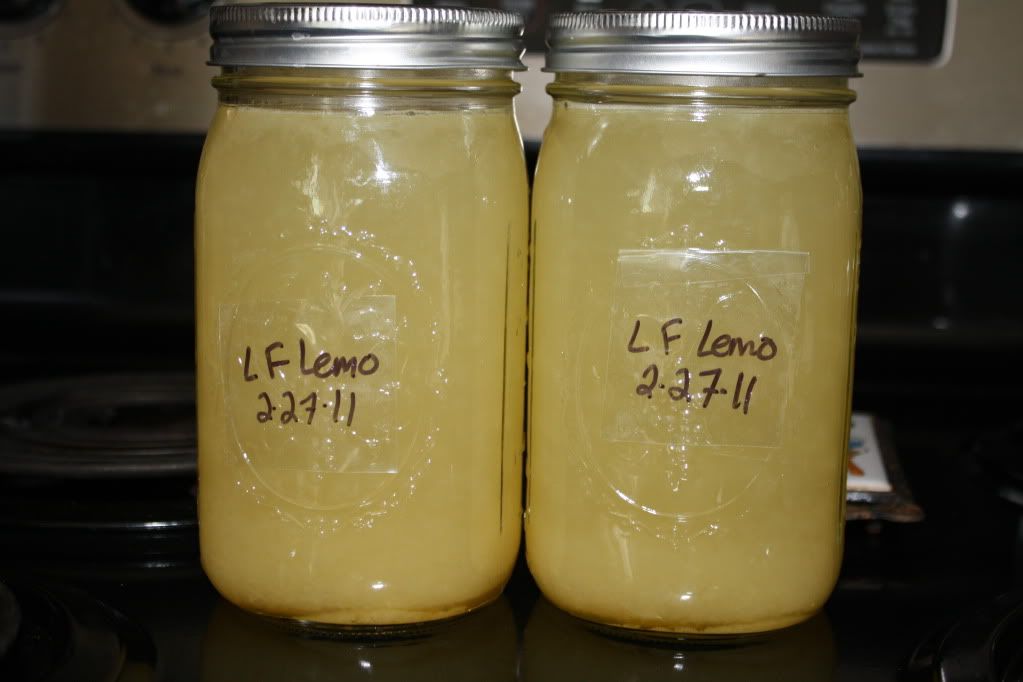 A week later...
Bubbles galore!
I strained it out before I drank it.
It was delicious!! Subtly bubbly, tangy yet sweet. When John tried it, his eyes opened wide and he said, "AWEsome!"