Mac N Cheese (with a little "helper!")
First, I shredded up some cheese.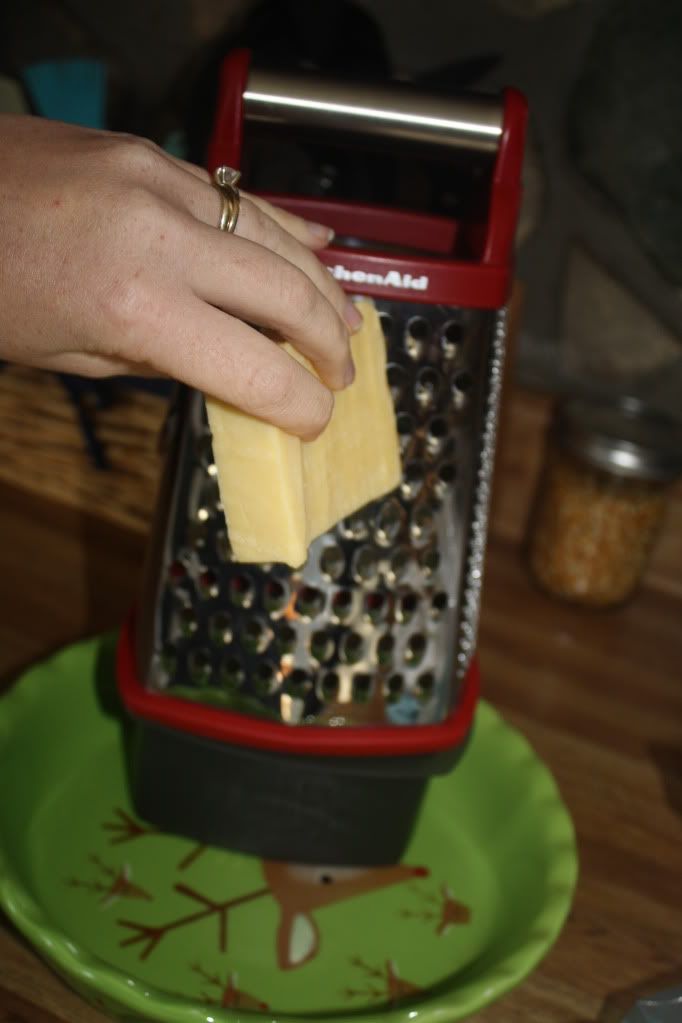 Next, I put 3 cups macaroni and 3 cups
chicken broth
in the rice cooker and turned it on.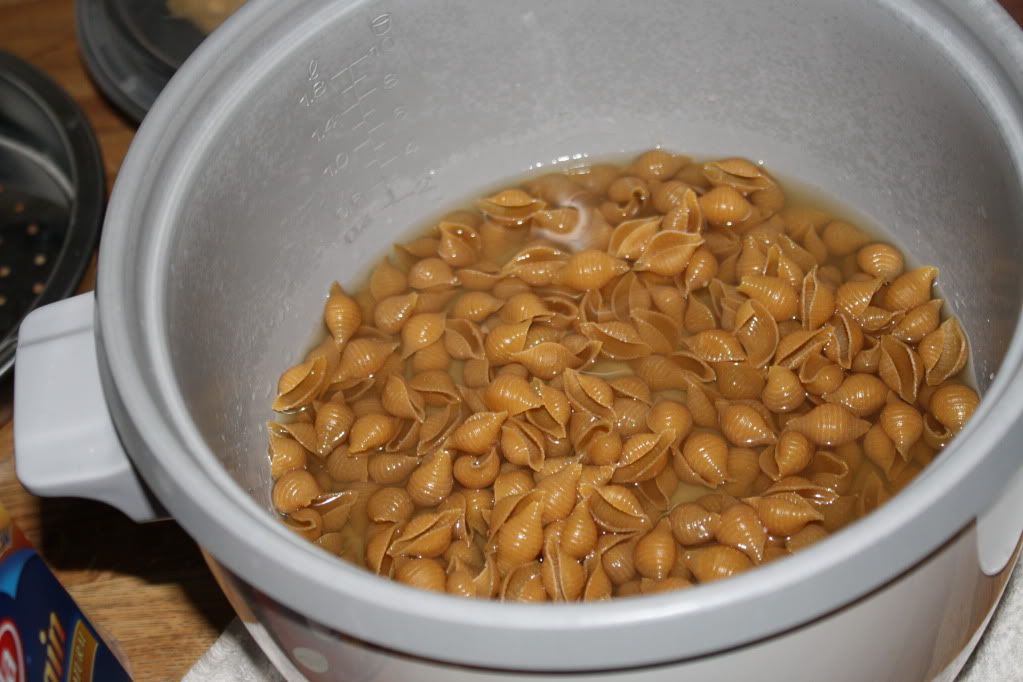 Once it was cooked, I added in a box of frozen peas.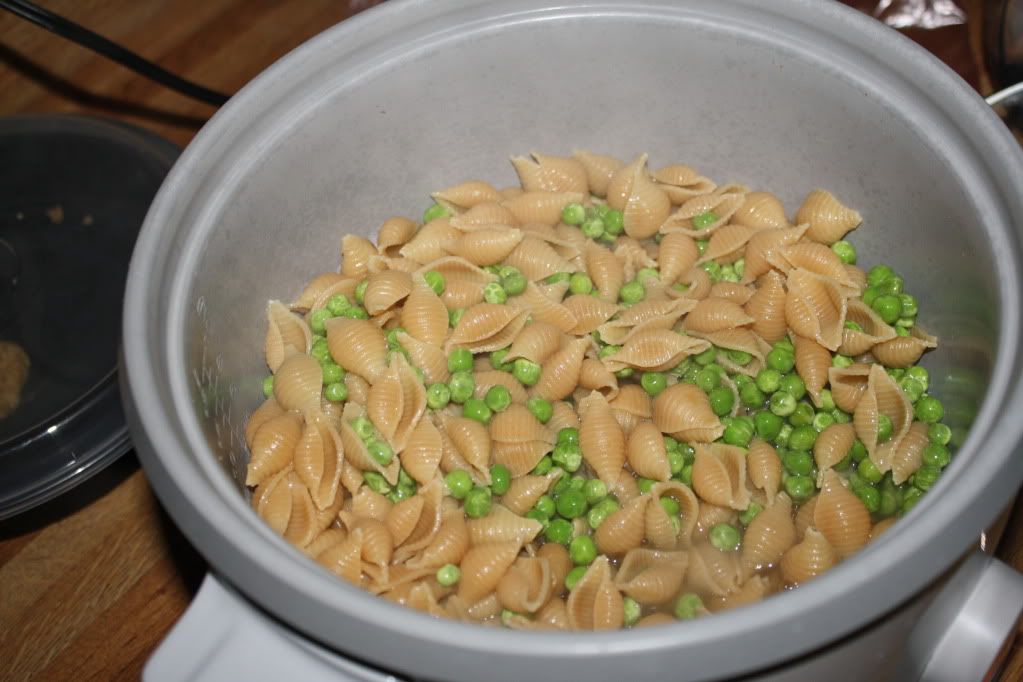 ** Cool new addition alert **
I had some leftover Kibbeh (a Lebanese meatloaf type food made of meat and bulgur wheat) SOOOOOOooooooo I heat it up in the convection oven with LOTS of butter.
Then, it went into the rice cooker!
The cheese that was shredded up before? That got thrown in.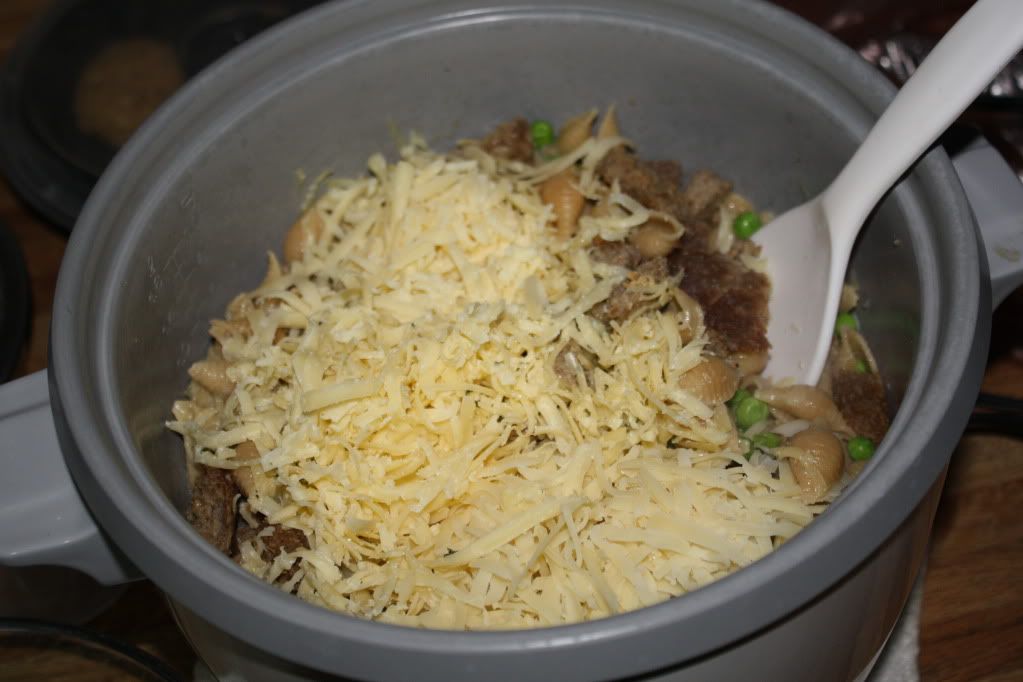 I put the top on the rice cooker and let it all melt in. Yumm!
It was kinda like a kick-butt version of Hamburger Helper. At least, it is what I think Hamburger Helper is like. I've never actually had it.
This post was featured on the
Hearth and Soul Blogspot
,
Healthy Kids Meals at Creating Nirvana
,
The Pennywise Platter at the Nourishing Gourmet
, and
Real Food Wednesday with Kelly the Kitchen Kop
!