Crockpot Roast Chicken
I know, I know, you are sick of hearing about my obsession with roasted poultry. This is the last one for a while, I PROOOOMISE. I just want to share with you the real way I make a crock pot roast chicken and the subsequent stock. Indulge me?
Oh, and by the way... I am using my shiny new crockpot.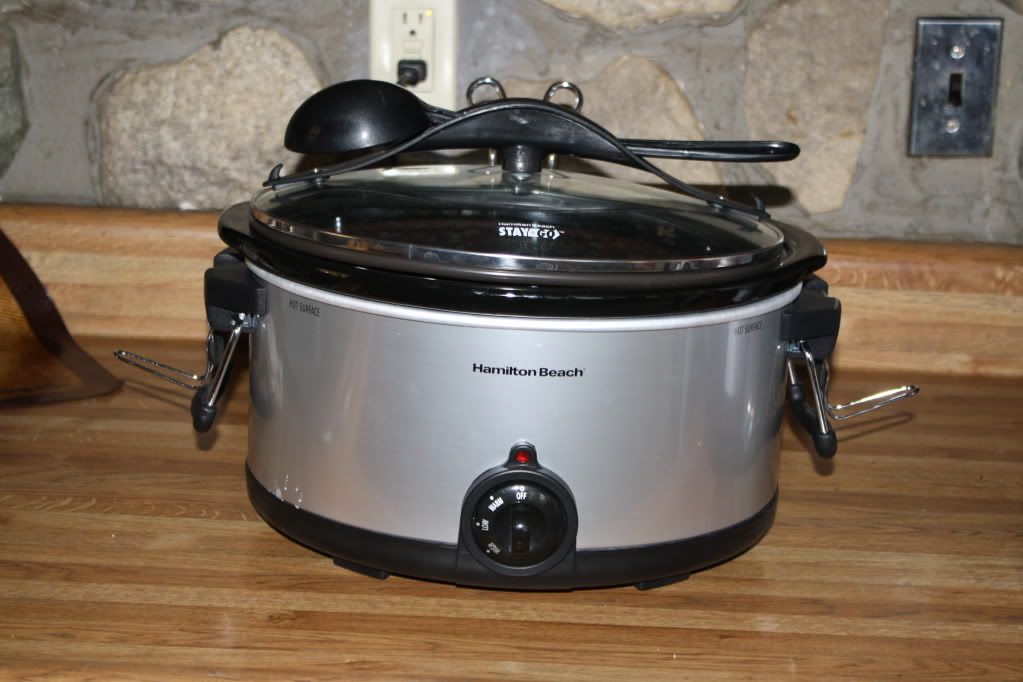 First, I throw any carrots, onions, garlic, and/or celery into the bottom. This time, I only had a carrot and some garlic.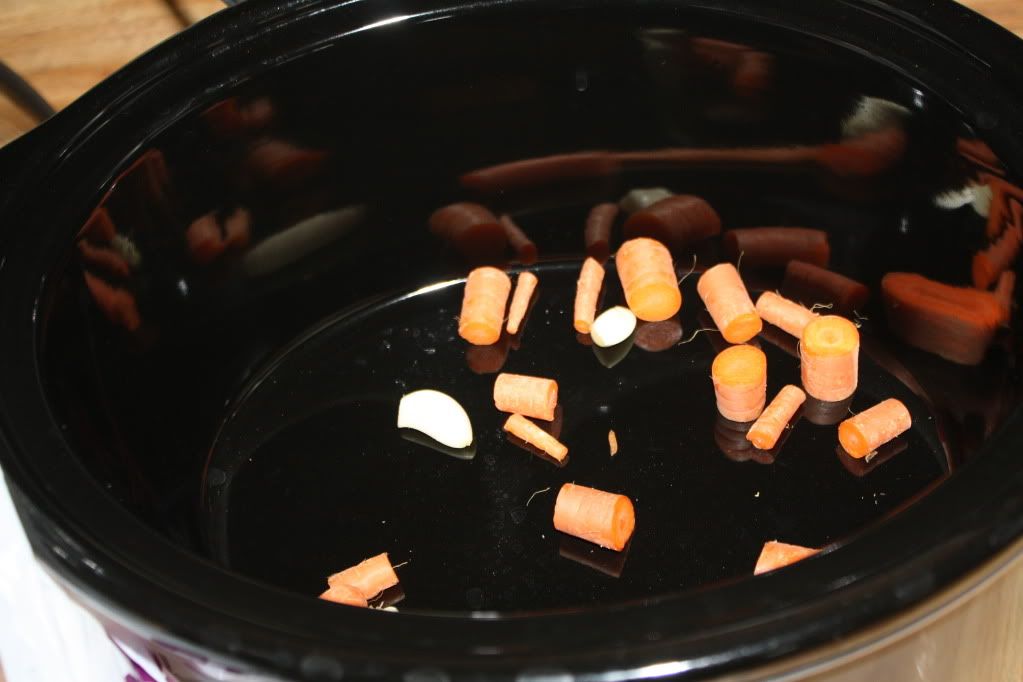 Then I plop a chicken on top. Lately I have been ordering 2 or 3 lb. free range chickens from my milk/cheese delivery company.
Sometimes, I season the chicken. Lemon, adobo, garlic, anything is good. The only thing left to do it cook it for a good, long time on low. It soaks in its own juices by the end of it.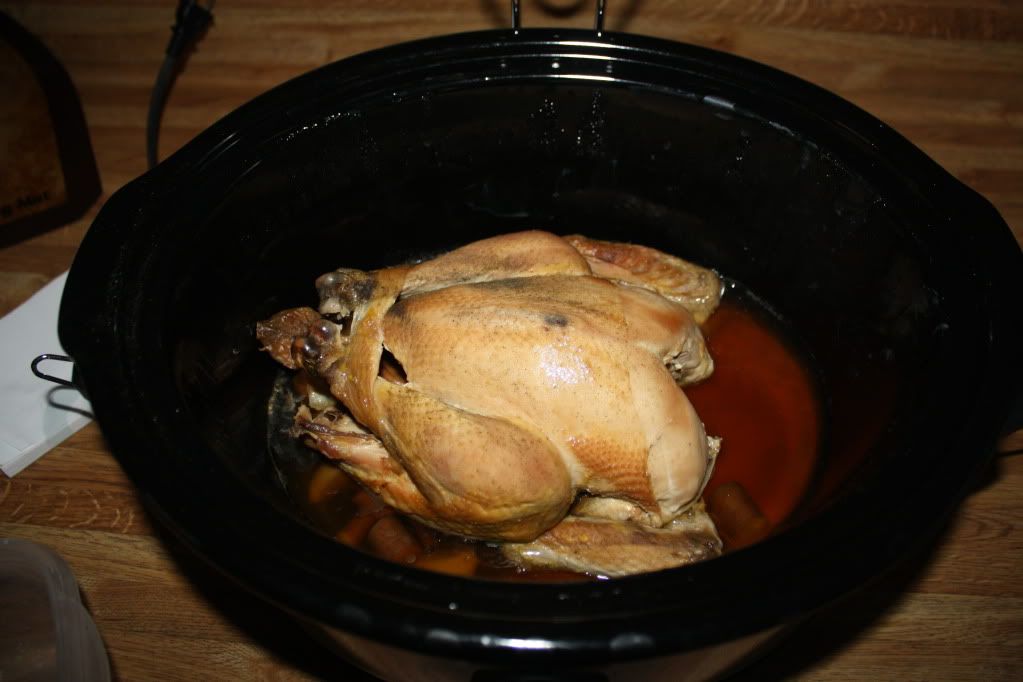 I take it out for a minute when it is done and cut out as much of the meat as I can. Usually we eat the legs for dinner that night, save the breasts for something else, and the scraps go into soup. Everything that is left goes back into the pot filled with water and the frozen scraps you have been saving. You HAVE been saving them, haven't you?