Flavored Peanut Butter
I have been playing with my
peanut butter recipe
more and more lately. I thought you might want to know what I have come up with!
Honey Peanut Butter- 2 cups peanuts and 1/3 cup local honey
Cinnamon Raisin Peanut Butter- 2 cups peanuts, 2 t vanilla, 1/3 cup brown sugar, 2 T cinnamon, 1/2 cup raisins
All measurements are SUPER estimates. As in, I measured, and then added more without measuring. Smart, I know. But at least it's something! Experiment to your heart's content!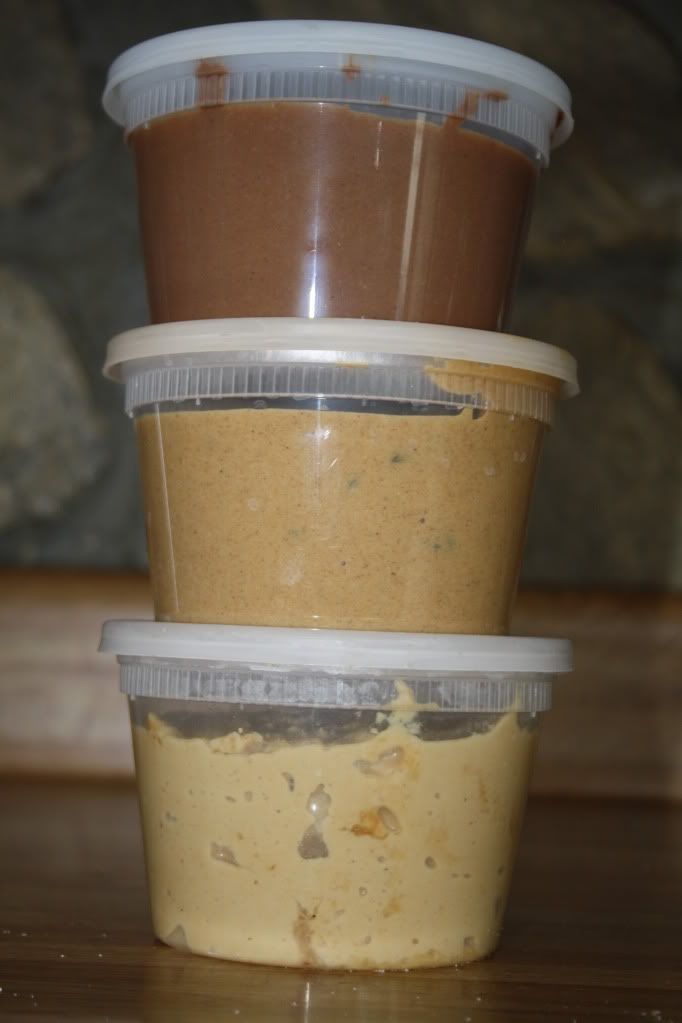 (From top to bottom- Chocolate PB, Cinnamon Raisin PB, Honey PB)
This post was featured on the
Healthy Kids Meal Carnival at Creating Nirvana
and the
Hearth and Soul Bloghop
!