Spaghetti and Asparagus with Lemon-Vinegar Dressing
This recipe was posted on
Scratch.Love
at the beginning of the month. I bookmarked it, of course, because it looked delicious and I had all the ingredients in the house. Even a Meyer Lemon (thanks, Dad)! My friend stopped by soon after, and since she is somewhere between a vegan and a vegetarian, I figured this meal would satisfy both of us.
Oh my goodness, did it ever!!!!!
I'll let you click on over
to the recipe
yourself, but let me walk you through the steps.
First, you roast the asparagus.
While that happens, you make the dressing. Try not to accidentally triple the vinegar like I did, but if it happens, don't worry, it's still good.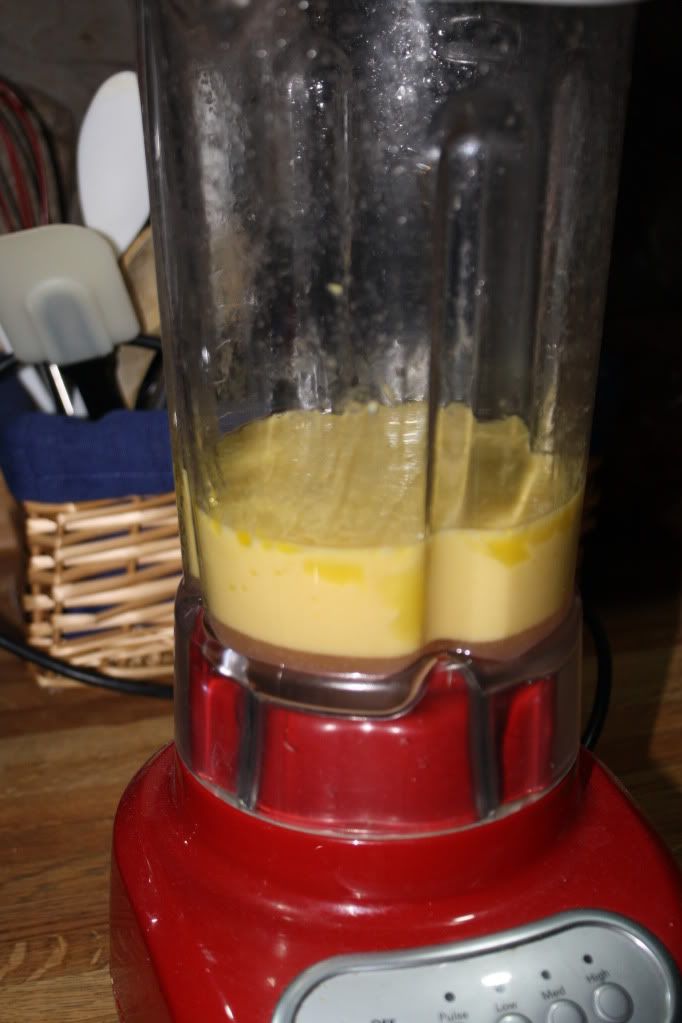 Serve it all over macaroni (or whatever) with some shredded Parmesan Cheese!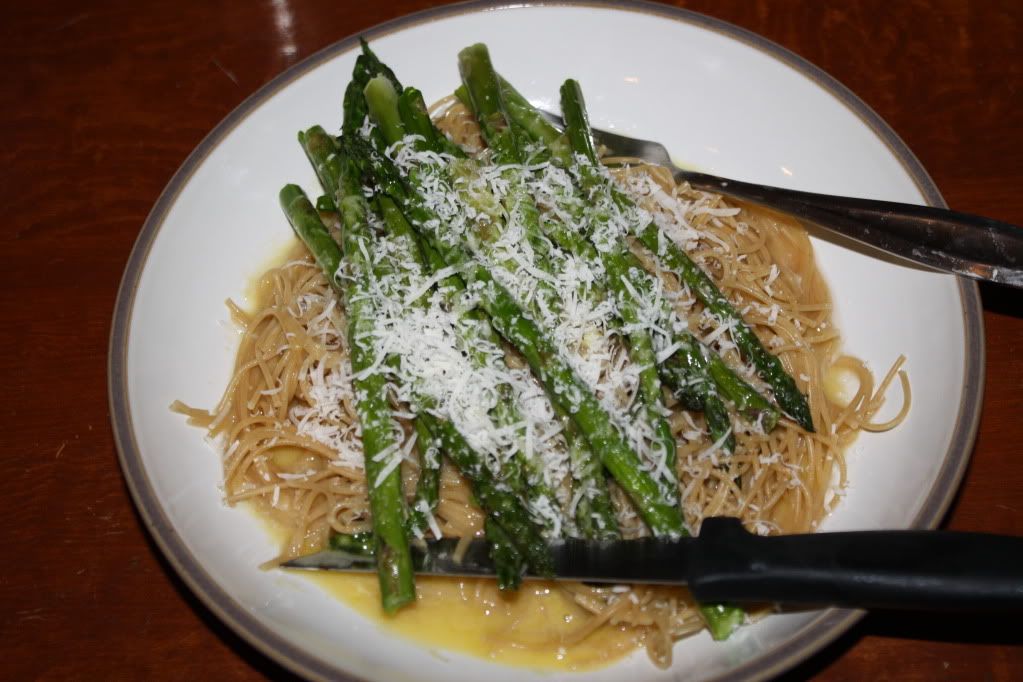 This post was featured at
Midnight Maniac's Meatless Monday
!