I'm a bit short on time right now, so I am just throwing a gorgeous salad your way!
I started out with some super colorful kale.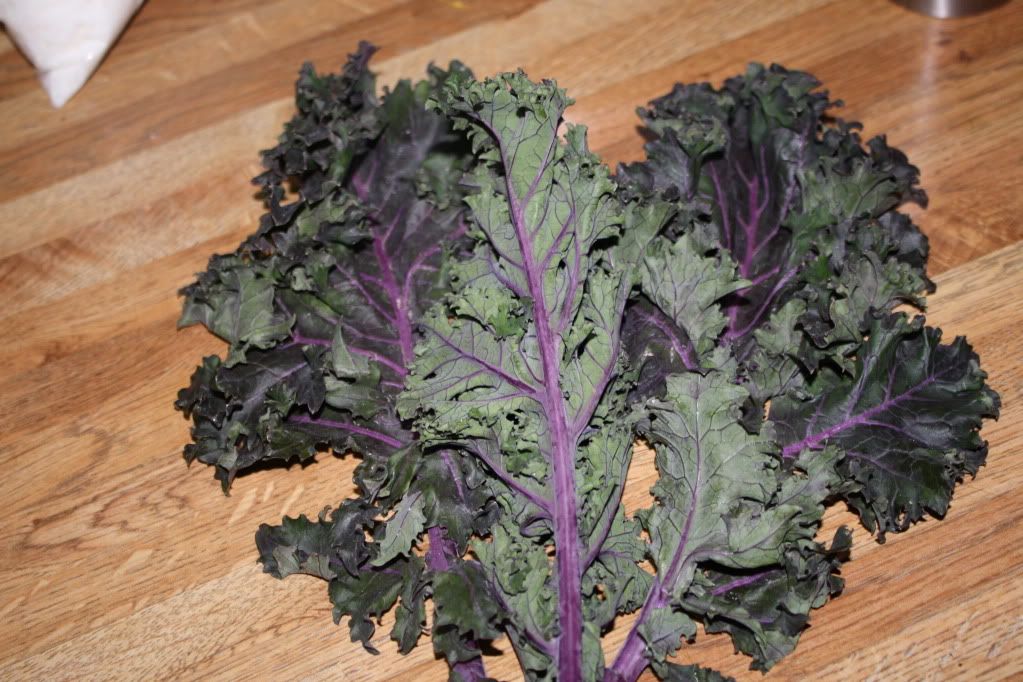 It was thrown in a bowl and massaged with 3 parts Olive Oil to 1.5 parts Apple Cider Vinegar and some sea salt.
To make it super awesome, I made sure I had EVERY color on the rainbow...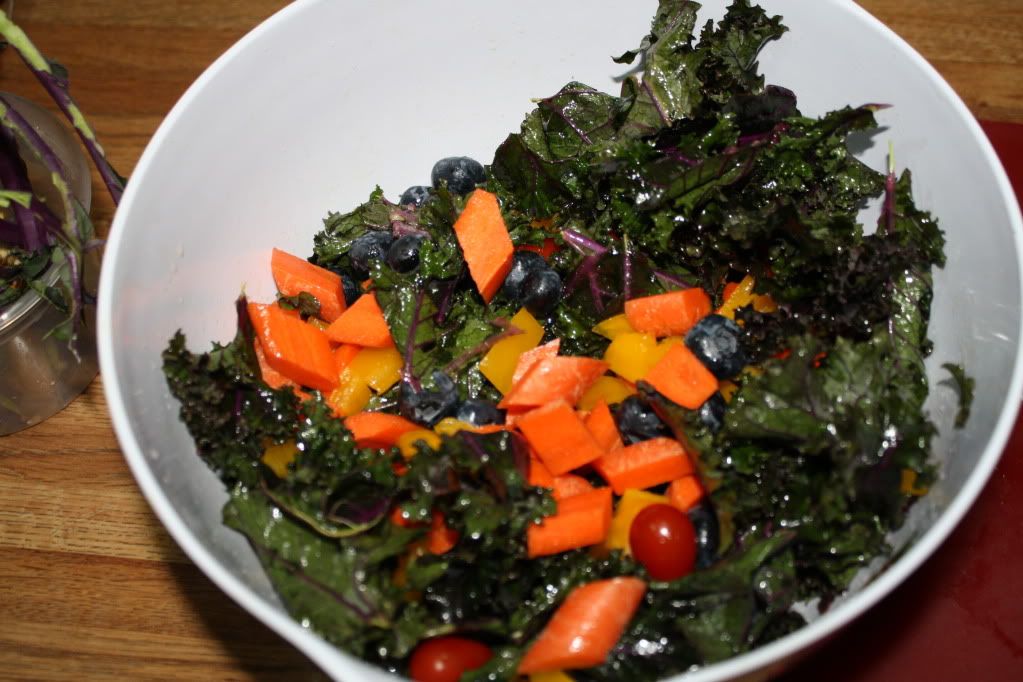 Red-Tomatoes
Orange- Carrots
Yellow- Peppers
Green- Scallions
Blue- Blueberries
Purple- Kale