Hi! I know I said I wouldn't be here this week, but my dad sent me a little recipe/photo courtesy of my mom. Enjoy!


Orzo and Peas Recipe from Mom
Cook orzo according to the package directions.
Add a big bag of frozen peas when orzo is done.
Drain.
Mix in butter, salt, pepper, and parmesan cheese to taste.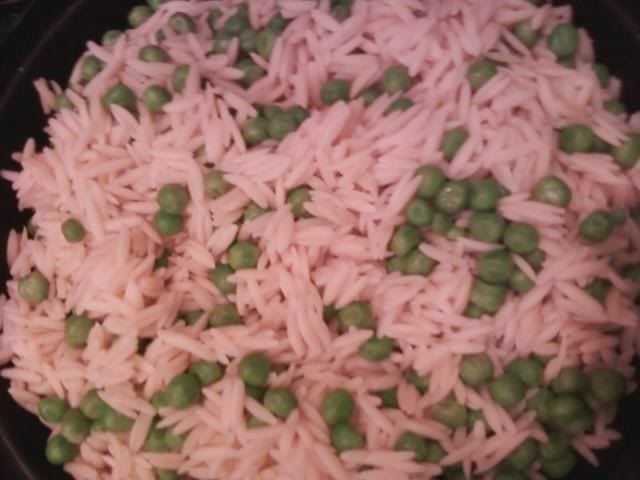 Simple Easy Dinner!
Thanks, Mom!
This post was featured on the Hearth and Soul Bloghop!