Cranberry Dressing with my Christmas Present!
For Christmas, I found an
immersion blender
in my stocking!! I couldn't wait to try it!! I decided that a salad dressing would be the perfect thing to make first. Since I have been looking for ways to use up fresh cranberries since I got them in our CSA, I settled on a cranberry dressing.
Using the included mixing jar, I added 1/3 cup olive oil and 1/4 cup red wine vinegar.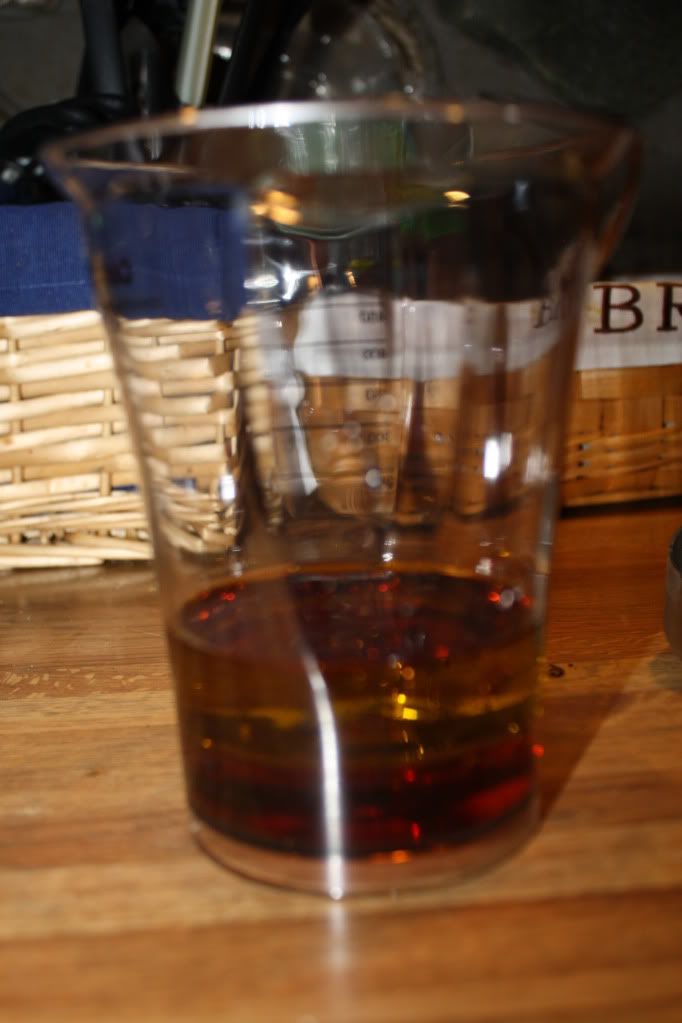 Then, I measured out 1/4 cup of the darkest cranberries.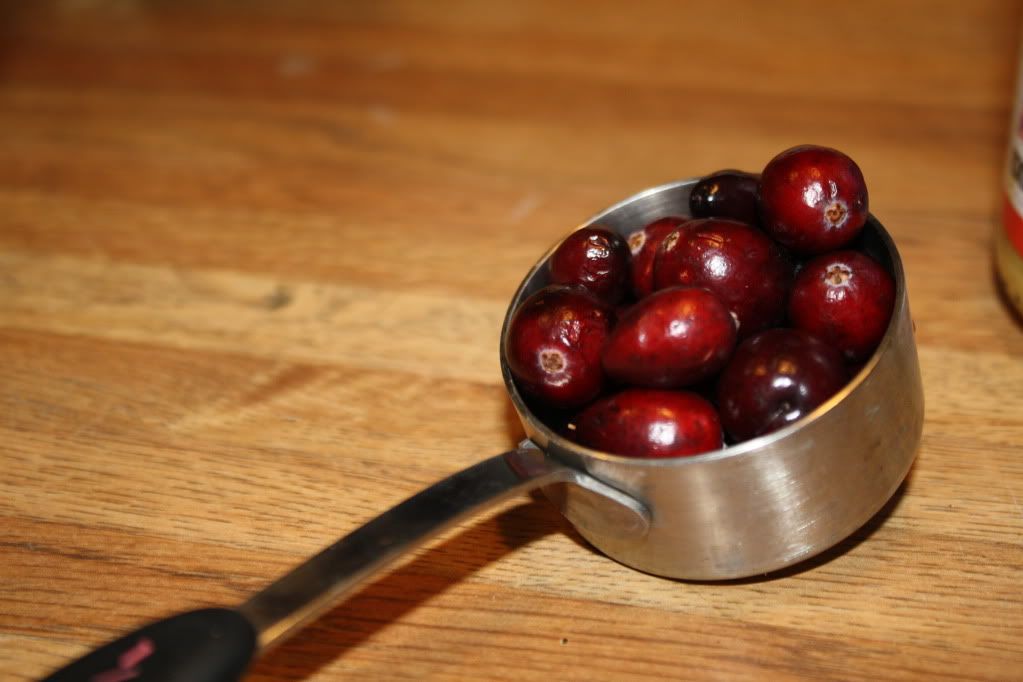 Lastly, I added in 1 T water, 2 T dijon mustard, and some salt.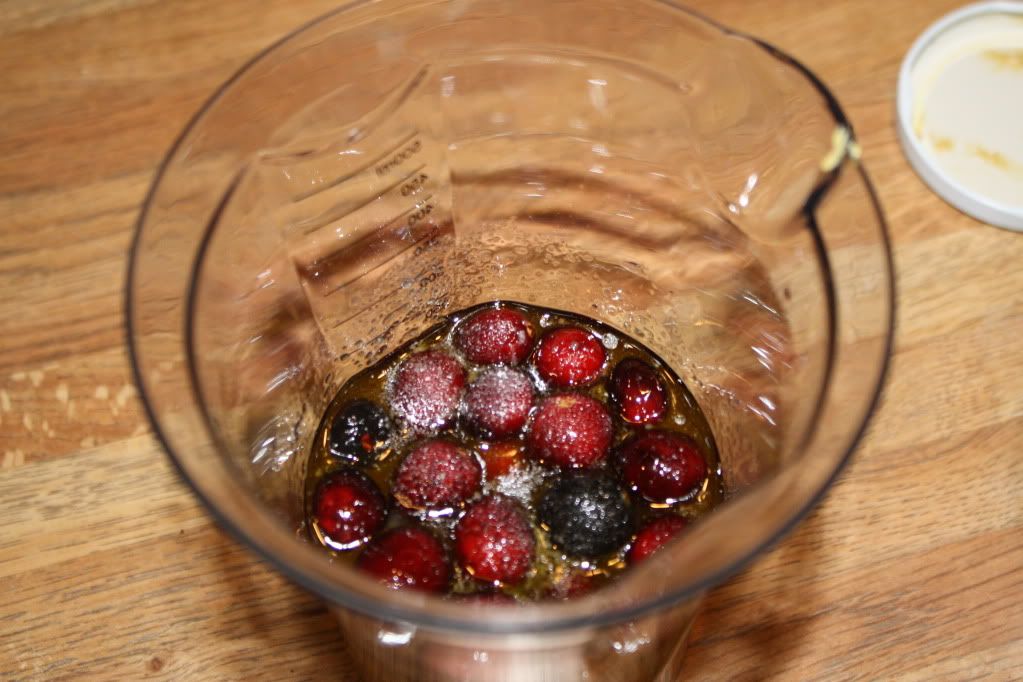 Since I never used an immersion blender before, I had no idea how easy it was! 3 or 4 quick pulses and the dressing was done!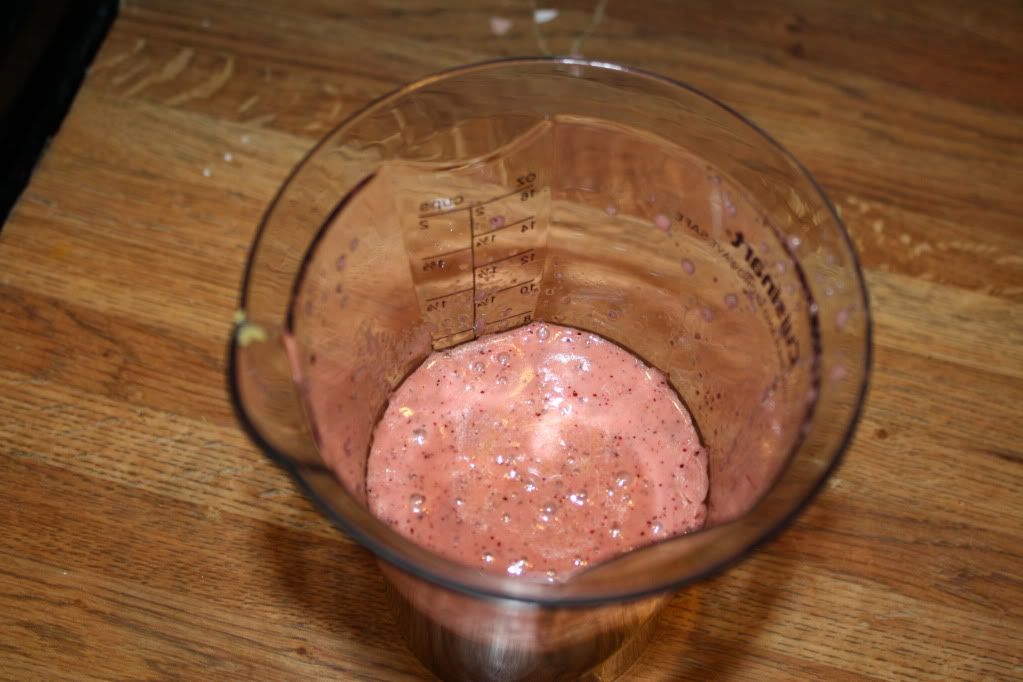 I can't wait to try it on our salads!
Anyone have any idea how long fresh cranberries last? I still have a few left after some
muffins
and this dressing.