Homemade Fettucine with Alfredo Sauce
For Macaroni Monday this week, I made fresh soaked whole wheat fettucine. I used
this recipe
as my blueprint. I mixed together the whole wheat flour, water, whey, and salt the night before .
I kneaded it up, coated it with olive oil, and let it sit overnight.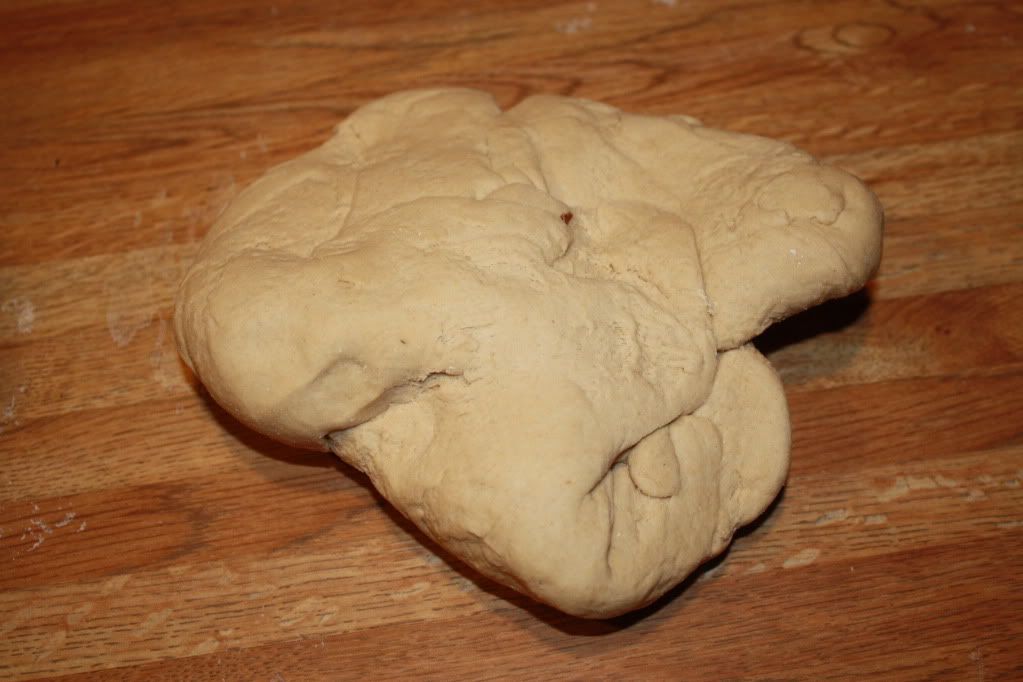 In the morning, I rolled it out thinly in batches.
I then rolled the dough up loosely to slice.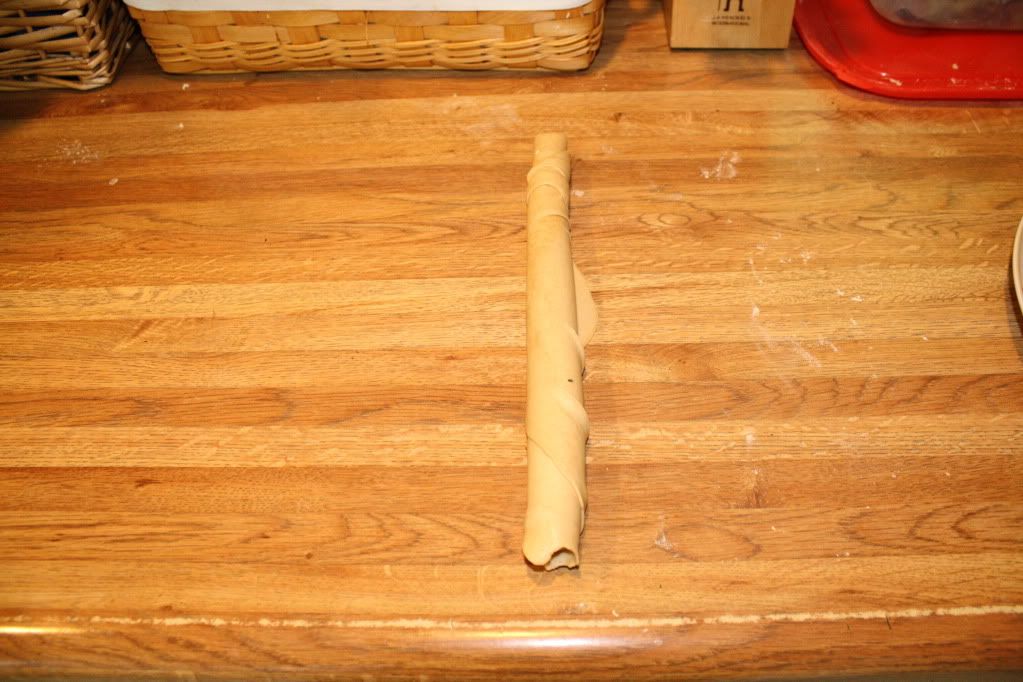 I sliced up the dough log into fettucine-width slices.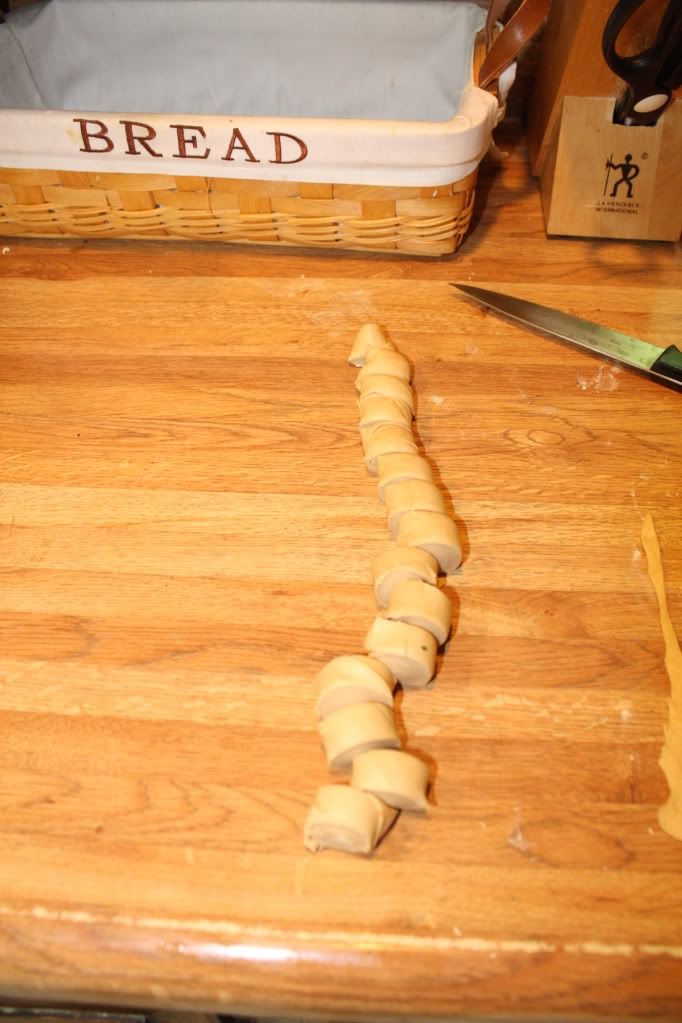 Each piece of dough was then unrolled and hung to dry. Yes, in case you were wondering, that is my clothes drying rack... and yes, I washed it before and after.
When it was time for dinner, I served it with our home made
alfredo sauce
and parsley.