Leftover Veggie Frittata
There are a few recipes I keep in my back pocket for the nights that I feel like the fridge is empty or my creativity is gone. One of my favorite is a
frittata
, or as we call it, a free-tot. It is so easy!
This time, I started by cooking onions, garlic, and scallions in butter. I used my favorite enameled cast iron pan. It makes me so happy to cook in it!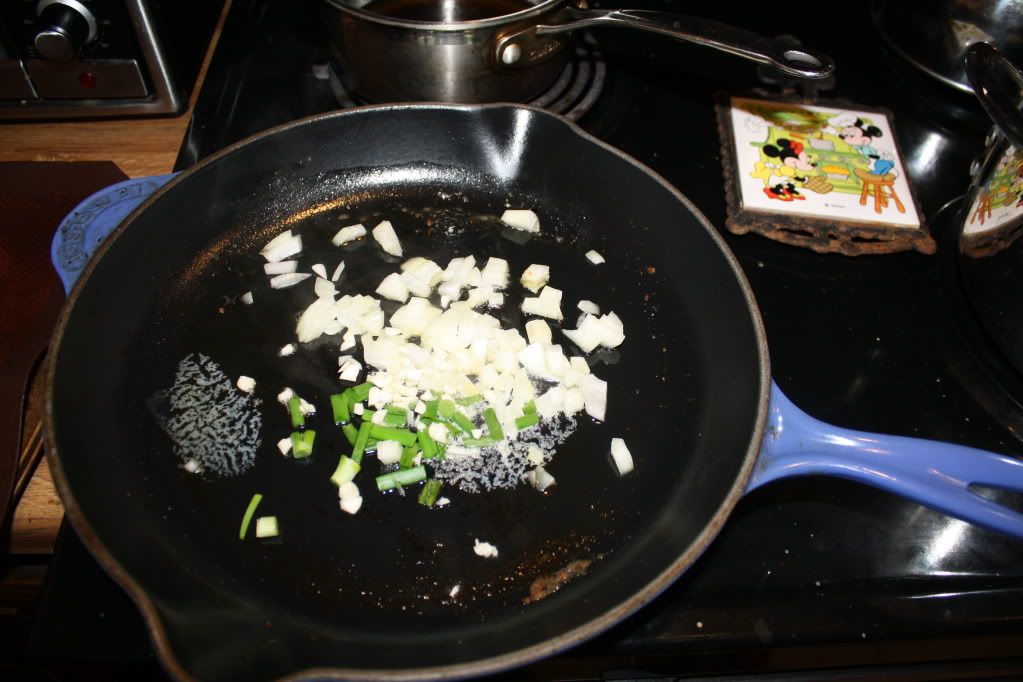 When they were soft and fragrant, I added in lots of thiiiiiiinly sliced potatoes, a little olive oil, and some salt.
After about 10 minutes they were cooked, so I added in some torn rainbow chard leaves.
When the were wilted, I poured 6 eggs over the top.
It went into the oven and baked at 350* for 35 minutes.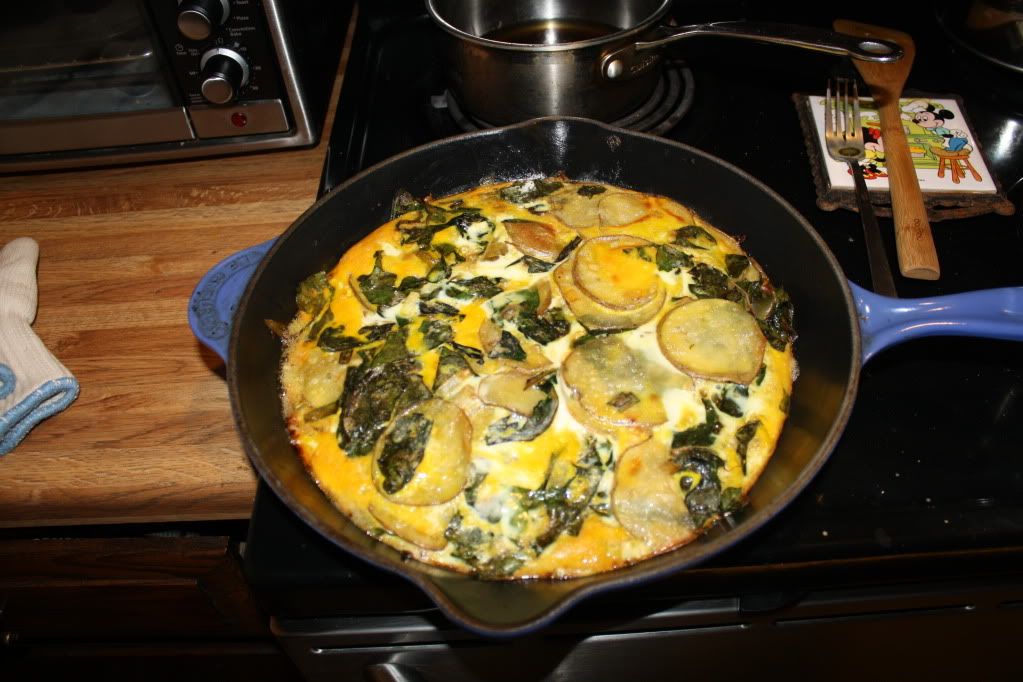 When it came out of the oven, I shredded some sage infused raw milk cheddar on top and sprinkled on some more scallions.
Check out how good it looked! Trust me, it tasted even better.