Beef Stock with Lots of Gelatin
Did I ever post about the marrow I made? No, I didn't think so. Well, a while back I made some delish roasted marrow bones with crusty bread and lemony salad. I saved the bones to make beef stock. Of course, in the meantime, I got a
little distracted
. While I was cleaning out the freezer, I stumbled upon the bones and decided to make the stock.
First, I put the bones into a huuuuuge pot.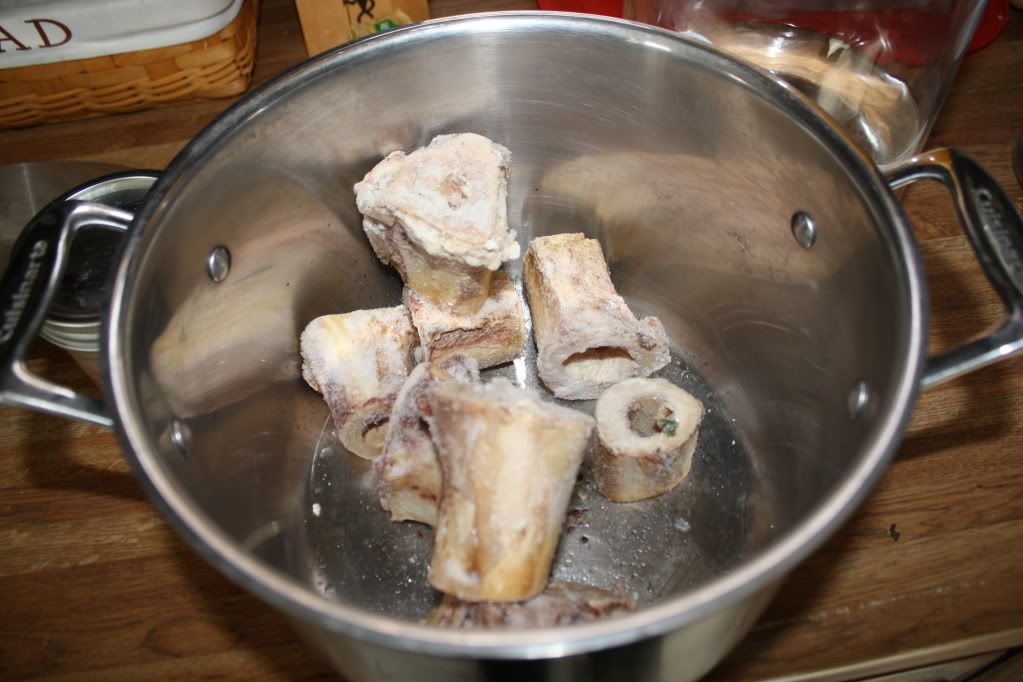 I added in frozen veggie scraps.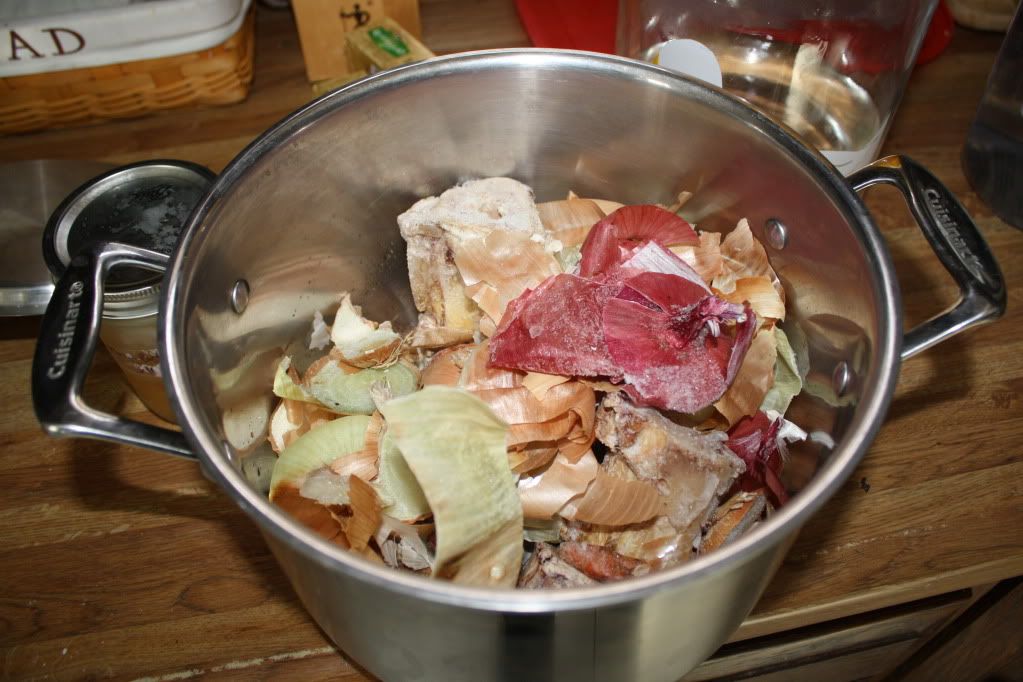 I filled the pot up with water and cooked it for ages. By ages, I mean a few days, on and off. Then, I took the jar of gelatin-ey broth stuff from
rendering tallow
out of the fridge.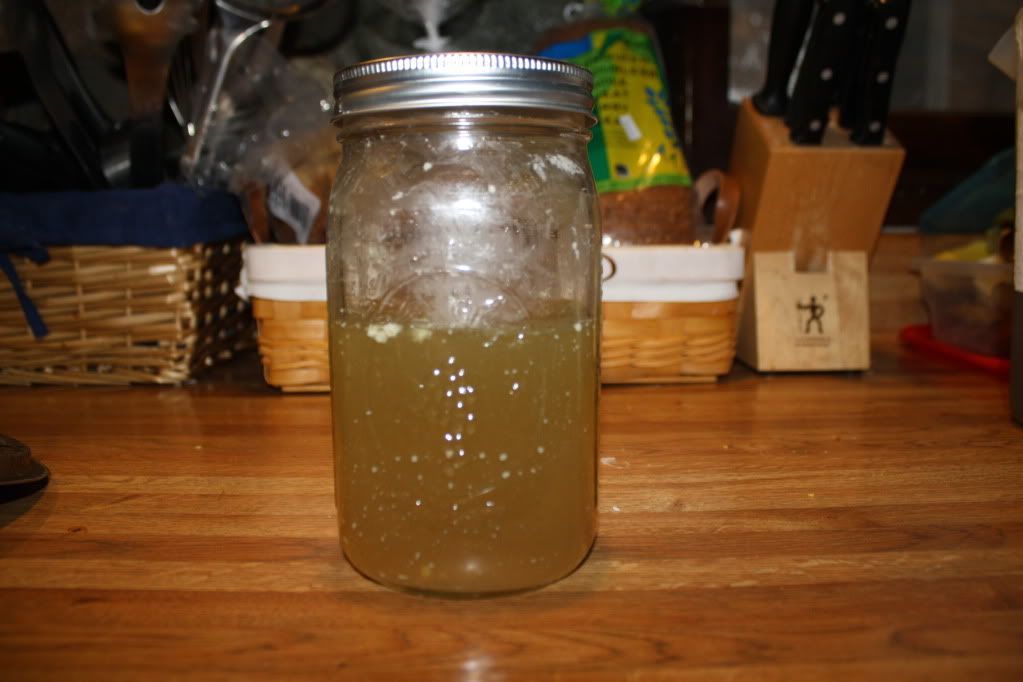 It was so jiggly! I poured/dumped it into the pot and let it melt in. It would be a shame to let all that good gelatin go to waste.