Now that you have seen the awesome bread bowls I made, here is the super easy soup that went with them!
1. Bring Turkey stock and brown rice to a boil in a big pot.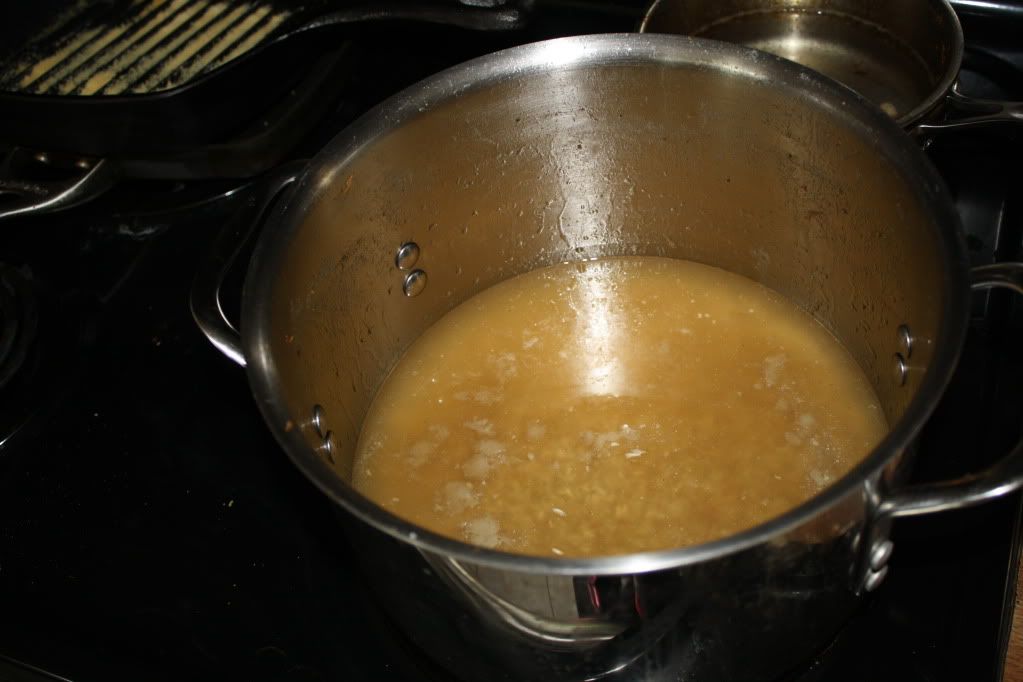 3. Add in chopped up carrots and chopped up celery. Other ingredients are totally allowed, but that's all I felt like putting in. Season as needed.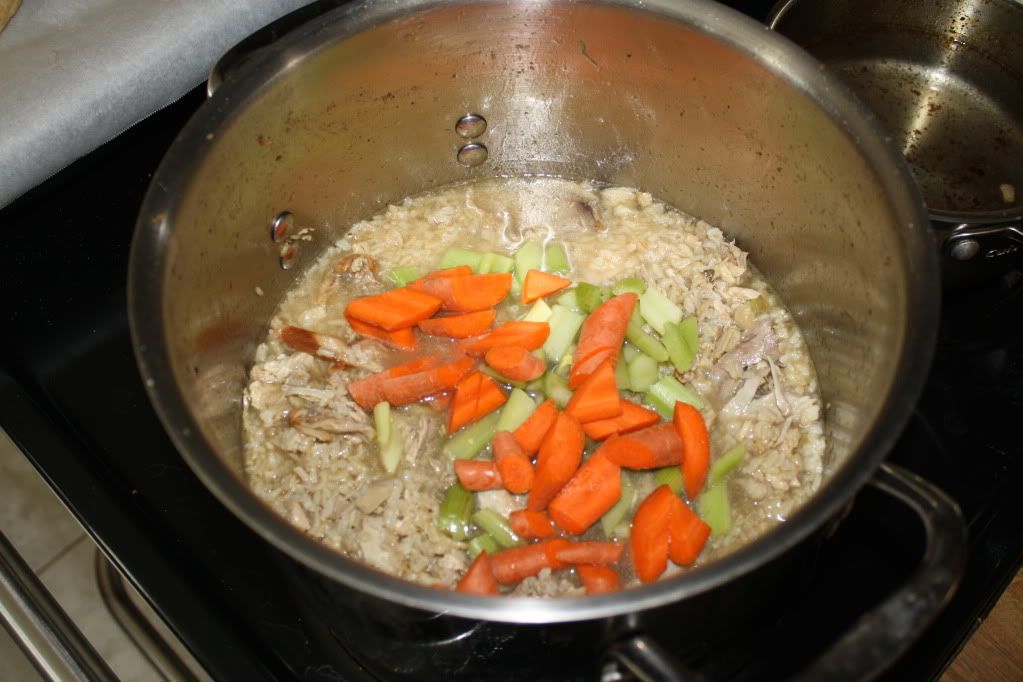 4. Serve in a bread bowl, perhaps with John's favorite garlic bread and a salad.