If you know my kitchen habits at all, you know that I love to cook with leftovers. Combining our limited finances with my love of experimentation, leftover cooking is the very picture of why I love to cook. This week, I invented a casserole that John wanted to marry. No, really. He said that it was so good he wanted to marry it so he could have it all the time. I replied that he married ME, and I made it, so he COULD have it all the time. His reply? "Not ALLLL the time."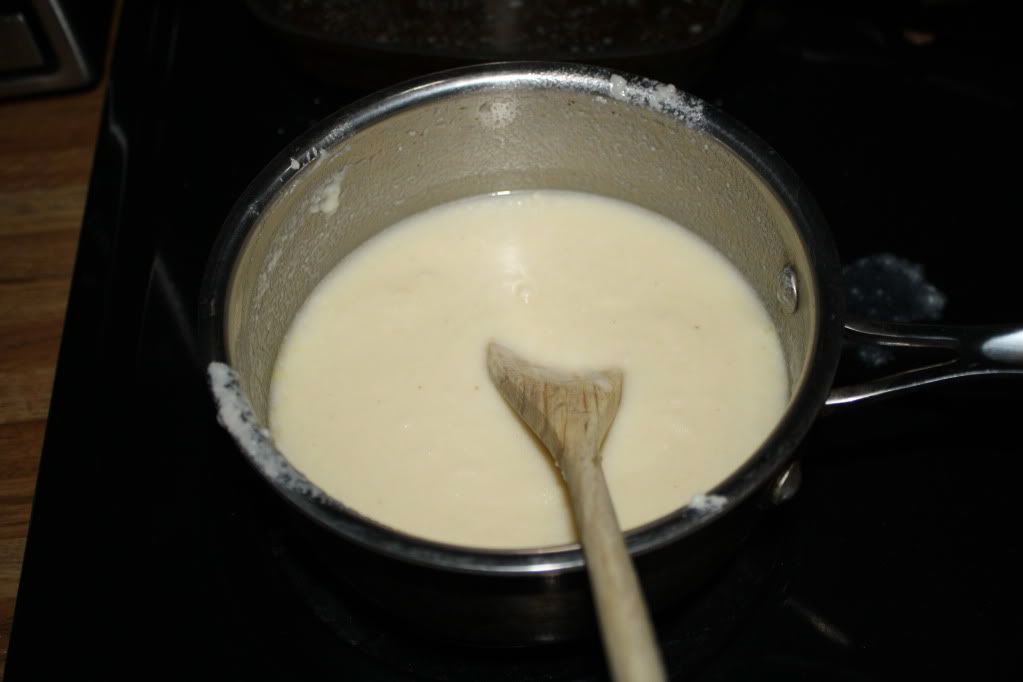 I shredded in 1/4 lb of raw pecan jack cheese and sprinkled in some salt.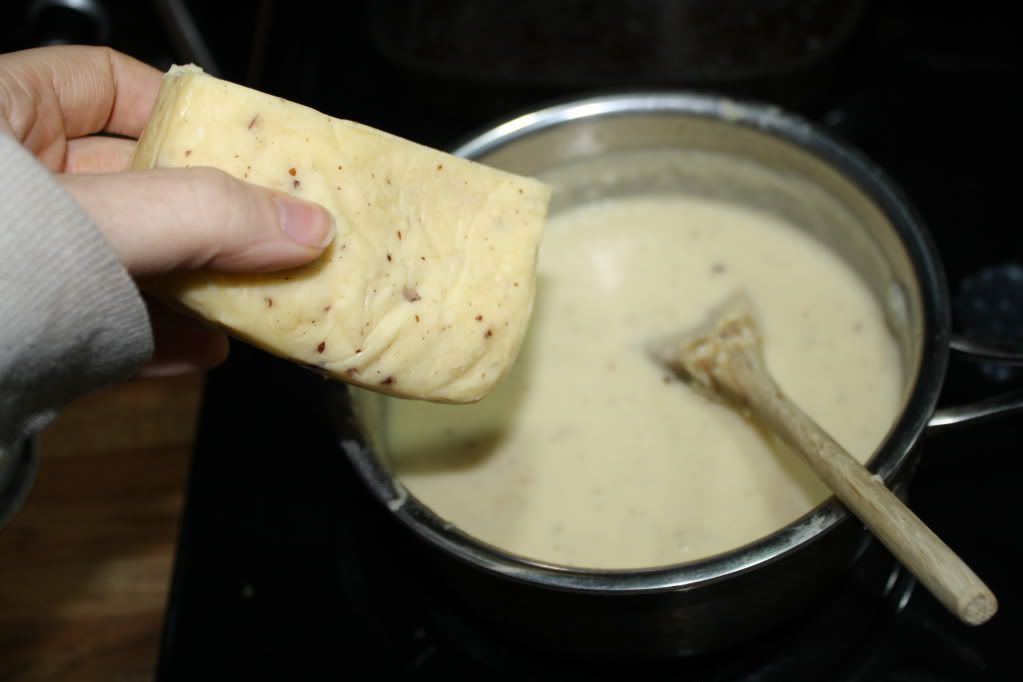 The night before I sauteed 3 shredded up onions in bacon grease leftover from
breakfast
.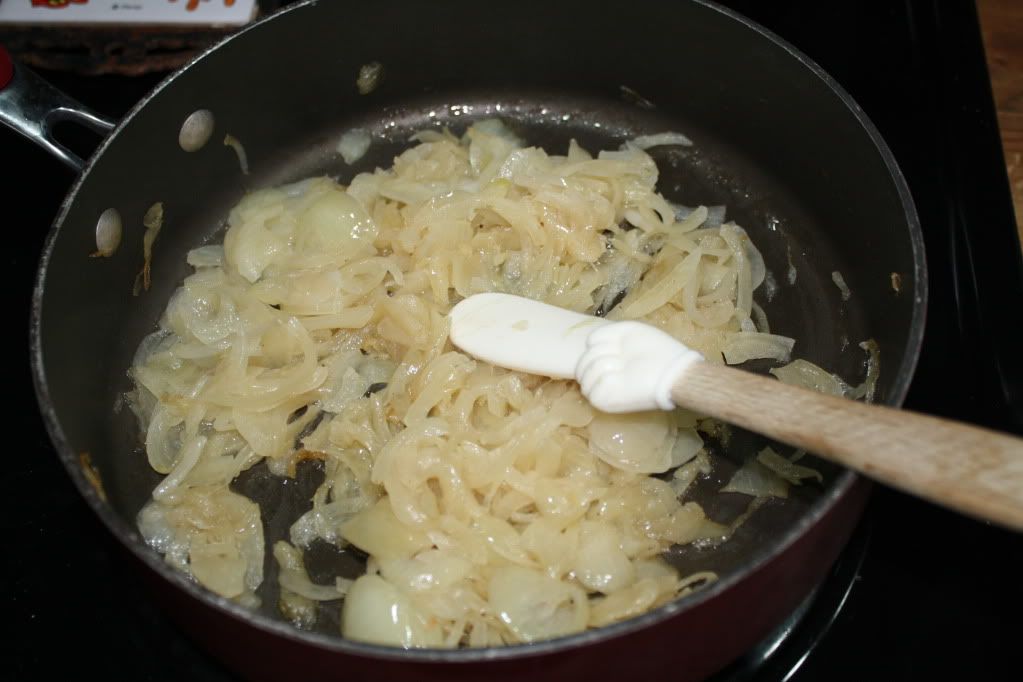 I added in a ton of home made breadcrumbs to the onions and let them brown up.
Once the "cooking" was done, I mixed together the leftover macaroni and the leftover ground beef.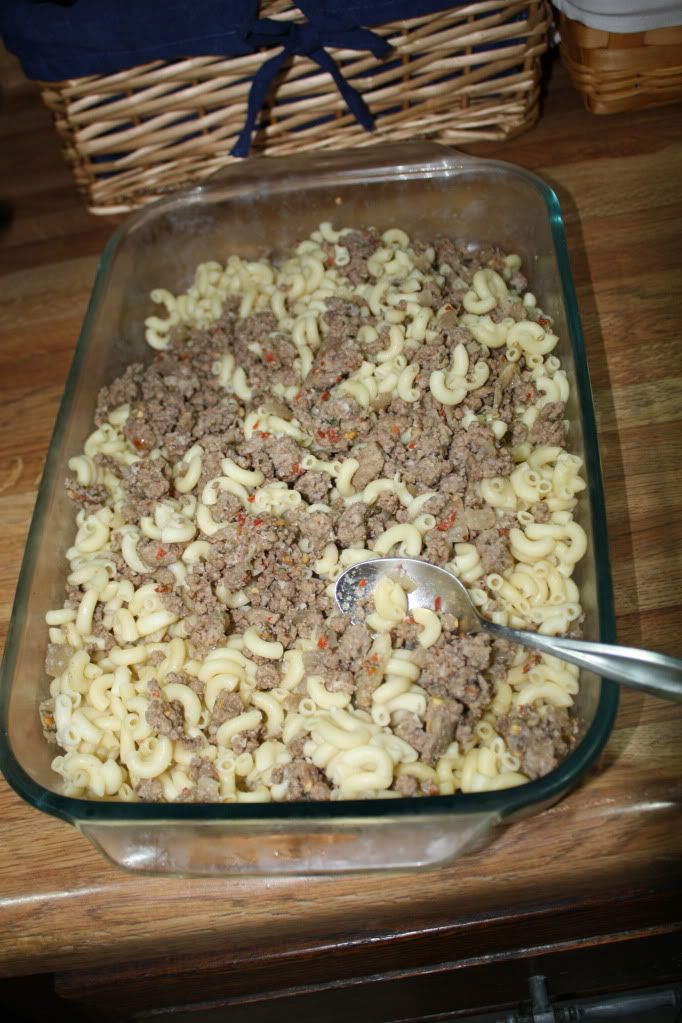 I poured the now-cheesy cream of nothing soup mix on top and stirred.
Then, the onion/breadcrumb mix was smoothed on top.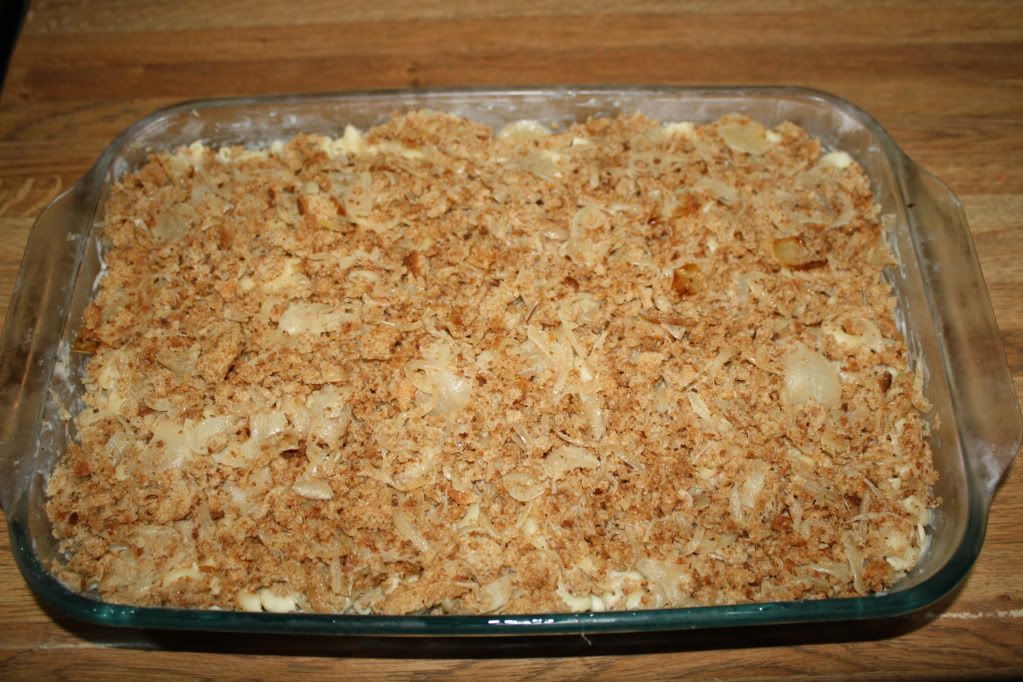 John baked it at 350* for about 20 minutes.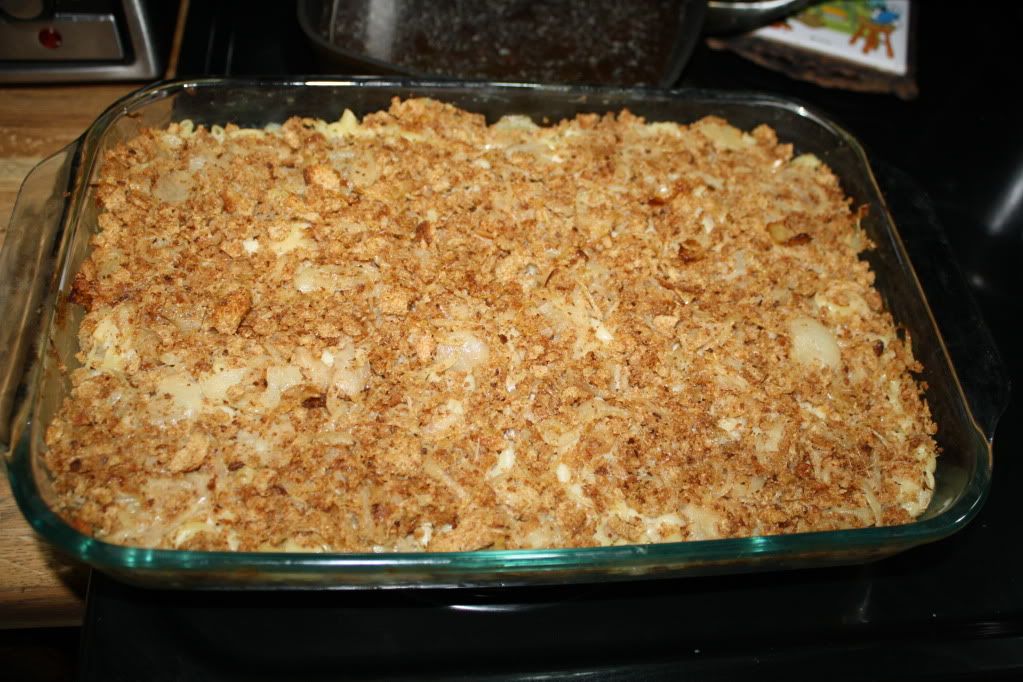 Then, the finishing touch! Extra cheese grated and sliced on top, then broiled.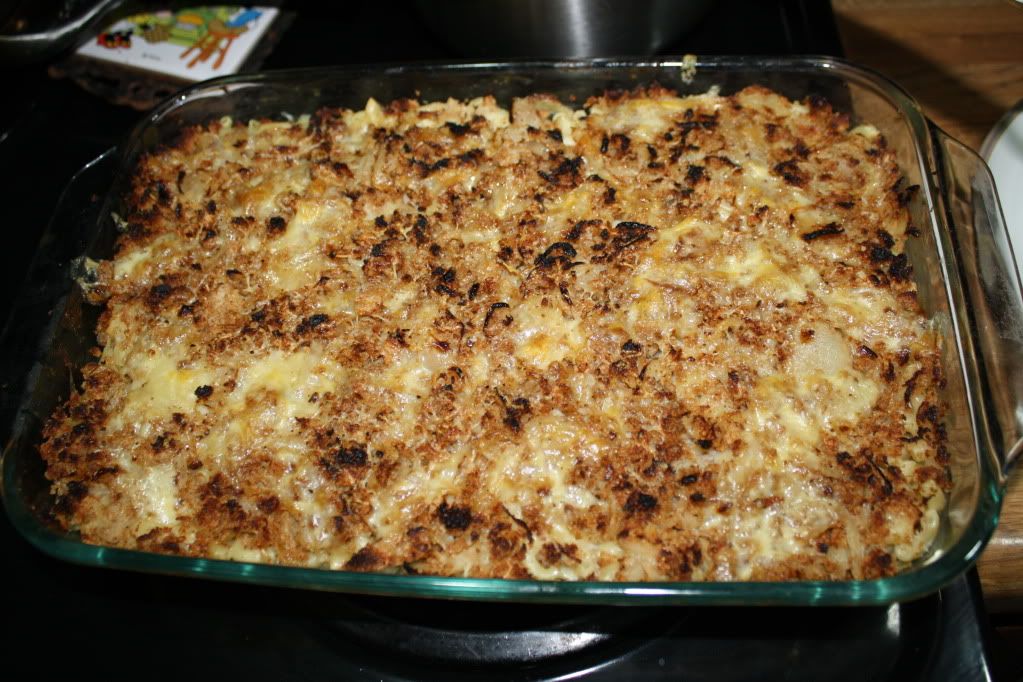 With a little salad on the side? MmmMMm!!!